Many things about the festival season make people feel excited about it. However, a large part of the excitement is the planning and preparation of the cutest outfits that you can wear for the event. It is up to you if you want to stand out from the crowd with flamboyant festival tops or you only want to get great Instagram photos with the raving crowd in the background. But, you may discover that choosing an outfit is harder than you think.
The good news is, you can still achieve the festival look you want with these ideas:
The Crop Top
Festivals love crop tops, so if you also want this style, this is the right time to wear one. Decide if you're going to wear a crop and go all out with the bling, or settle with a classy yet straightforward black crop. The best thing about crop tops is that they are extremely comfortable to wear, especially when you are in the middle of a crowd or in the mosh pit. You can partner cute festival tops with high-waisted shorts, pants, or a skirt.
Boho-Inspired Attire
If you want to skip the grunge look in your next festival event, and would like to carry off a gypsy princess vibe, then the maxi dress is the thing to wear. Wearing the right maxi dress would make you look good and make you incredibly comfortable as well. Do not forget to pair it with a cool hat and some groovy boots.
Vintage Shorts
When it comes to festival outfits, sometimes you can pull off something that less is more. Therefore, you can wear a pair of stylish denim shorts. Vintage shorts are popular for a reason, which is why many people choose to wear this garment at festivals. If you do not need to look too plain, you can amp it up by adding accessories onto your bralette, crop top, or long-sleeves.
Flare Pants
There is no better affair to wear something daring than to a music festival. This is where you can wear those vintage 70s pants. You can boogie your way into the crowd and do so comfortably with flare pants. Partner these pants with a bodysuit top or crop top. Remember not to exaggerate your other items because you want your pants to take the highlight of your overall look.
Fashionable Bralettes
If you want to try a bit risqué in your next festival event, then a bralette is a surefire way to turn a lot of heads. Bralettes are trendy outfits, and they are not going anywhere. Pair it with a maxi skirt or flared pants, and with the right amount of accessories, you can have the perfect festival attire.
Body Jewels
If you do it appropriately, you can pull off an impressive look with body jewels. If you think you can confidently walk down the street with crystals glittering on some parts of your body, then go ahead. You can dress down your clothes for this with either some denim shorts or a bodysuit and a crop top, and you are ready to enjoy the festival.
Dressing up for a music festival is a combination of being comfortable and looking the part throughout the event. There are many festivals out there, but there are also plenty of festival outfits to choose from. So, start planning your attire now.
Also Read: Reasons why Instagram is so Successful in Driving Traffic to Fashion Sites
The following two tabs change content below.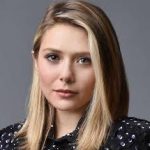 Zoya Maryam
Zoya Maryam is a freelance writer and extremely fond of anything related to Digital Marketing and Business. She is writing Technologies as well as fiction, like good music, loves her cat and eats too much. More than anything, She loves to share the knowledge of Technology.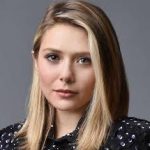 Latest posts by Zoya Maryam (see all)