December is a month full of festivities. It is the time of family, gifts, vacation, and much more. However, if not managed well, December can also become the month of financial blunders. So, beware!
Five Financial Mistakes to Avoid This December
The month of December can be very scary and tumultuous in terms of finances. It is the time of unexpected expenses when most of us tend to let loose and fall into the trap of discounts and online sales. Therefore, it is critical to avoid financial mistakes to not circle back to the financial frenzy that you worked on to avoid and overcome the whole year.
No Savings for the Holiday Season: The first step to any financial organization begins with preparation. You know the holiday season entails higher than usual expenses on gifting and other luxuries. Therefore, it is essential to start saving early on, either tax-free in your ISAs or other high-interest savings accounts, and not be unprepared at the end of the year. One of the biggest financial mistakes is not saving enough for the holiday season and borrowing money to manage the expenses. You must plan and save enough money each month, even a small amount, to suffice for the gifts and other expenses. It is necessary to have a liquidity buffer so that you don't end up using your credit cards to buy gifts.
Not Having a Budget: Another common financial mistake in the month of December is not having a fixed budget and it is very easy to just swipe your credit card. You must avoid making too many expenses too fast and spending future income on current expenses. A predefined budget goes a long way in keeping finances in control. You can decide on a maximum gift budget per family member, adhere to it, and keep saving towards it throughout the year. If you stick to a budget, the chances are that you will have enough money and will not spend higher than the available funds.
Buying Just Because It Is On Sale: The most damaging financial mistake during the festive season is to fall into the trap of the online rabbit hole of sales and discounts. Most of the people tend to go on a shopping spree and buy things they don't need just because they are on discount. The temptation of great deals may lead to frenzied purchasing and send the budget and finances for a toss. This mistake can be avoided by planning for the things that you need and rule out the things you don't need. It is advisable to adhere to the predefined to-buy list and not make impulsive purchases only because the deal looks tempting. Planning ahead of time can go a long way in sticking to necessities and avoiding financial wastage.
Being Too Lenient with Financial Information: Many people tend to go overboard with their purchases during the festive season. They let their financial guard down and give out too much financial information on online portals. Online frauds are also at their peak during the festival season, and lack of attention can cause identity thefts and severe financial losses. Therefore, it is necessary to keep track of what you are buying, the portals you are accessing, and the information you are sharing. You must keep an eye on the financial statements to detect any dubious activity and alert the authorities in case you notice anything suspicious.
Forgetting the Long-Term Financial Goals: It is another common financial mistake to use up all the Christmas bonus on the festivities. It is important to save up a part of the bonus towards short-term and long-term financial needs and other important savings goals. It is very tempting to spend all the money during the month of December, buy objects at a discount, get gifts for family and friends; however, it is also critical to stay within boundaries and not overspend. Therefore, it is highly recommended to save or invest at least 30% of the bonus for a calm life beyond December and spend only the remaining amount in December. Especially during the current times of economic uncertainty, it is mandatory to be careful with expenses and save as much as possible for the financial contingencies that may arise.
Thus, it is necessary to approach this December with planning, budgeting, and caution, and avoid the common financial mistakes. One way to save on cost during the festive season is to start shopping early. By spreading your expenses throughout the year, you do not feel the financial pinch of the December spend. The festive season will not end up burning a hole in your pockets if you plan and save in advance, budget well, stick to your allotted funds, remain vigilant.  It is critical to keep track of your long-term financial goals so that you begin 2021 with financial security and stability rather than regrets.
Image Credits: Unsplash
The following two tabs change content below.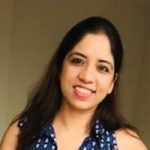 Sweeny Kumar
Sweeny Kumar is a financial analyst at
Moneyfarm
. She holds a Master's degree in Finance and has a passion for research and content creation. She has spent 9 years in the Finance Industry.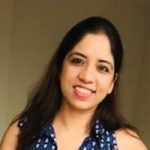 Latest posts by Sweeny Kumar (see all)