Traveling to Las Vegas for the first time can be a daunting prospect, but it's the perfect place to get away from everyday life; Vegas is packed with things to do and see.
It is a place where things are bigger, brighter and a little… different, and that attracts people in their millions, as proved by the Las Vegas Convention and Visitors Society who in their 2020 Economic Impact Report recorded more than 42 million visitors to the city.
The first thing that most people think of when it comes to the 'city that never sleeps' is its gambling and bright lights, but it has so much more to offer. There have some of the finest bars, restaurants, shows and concerts not to mention it's the venue for many world championship sports events too, and did we mention the resorts?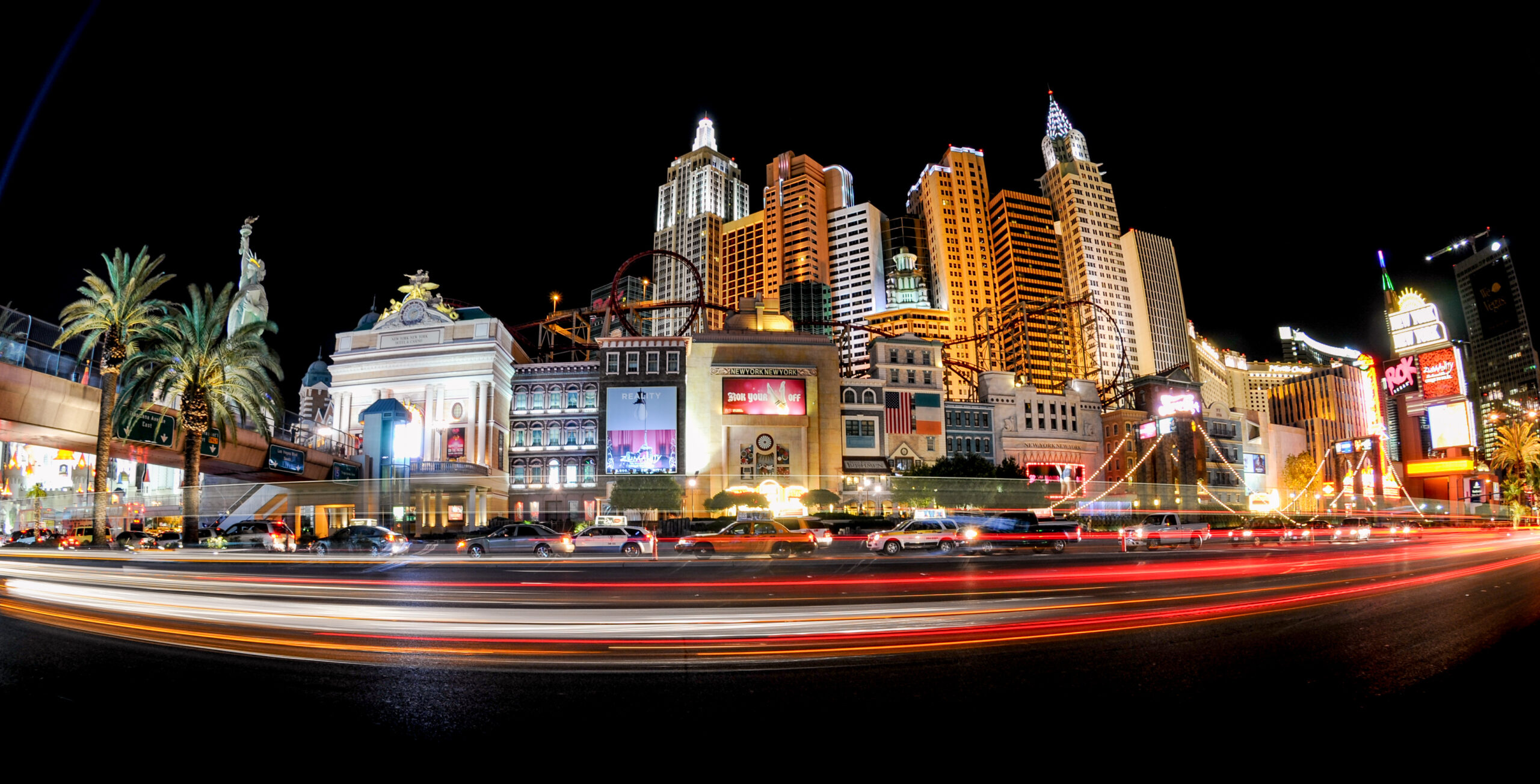 There is so much to do. Electronic billboards and bright lights cover the Las Vegas Strip advertising magic by the world-famous David Copperfield or an evening watching Britney Spears taking to the stage. That's before you're tempted to a steak by Gordon Ramsay or you're enticed to the renowned Bardot Brasserie, it's difficult to not spend a while just soaking it all in. With each resort seemingly having its own niche, its own spa, its own casino, all enticing you in with the promise of an experience like no other.
But aside from the obvious in Vegas, some of the lesser-known gems within the resorts, as well as the experiences amongst its side streets, are also why people go back time and time again. How does a late-night 'secret pizza' sound? 'Hidden' down a corridor in The Cosmopolitan resort is the perfect place to find a slice of guilty pleasure during an evening of fun and frolics. Or, if heading back in time is your thing why not head to the basement of the Mob Museum, ring the bell, and provide the password to visit the bars of the 1920s in the Prohibition era along with its authentic working distillery.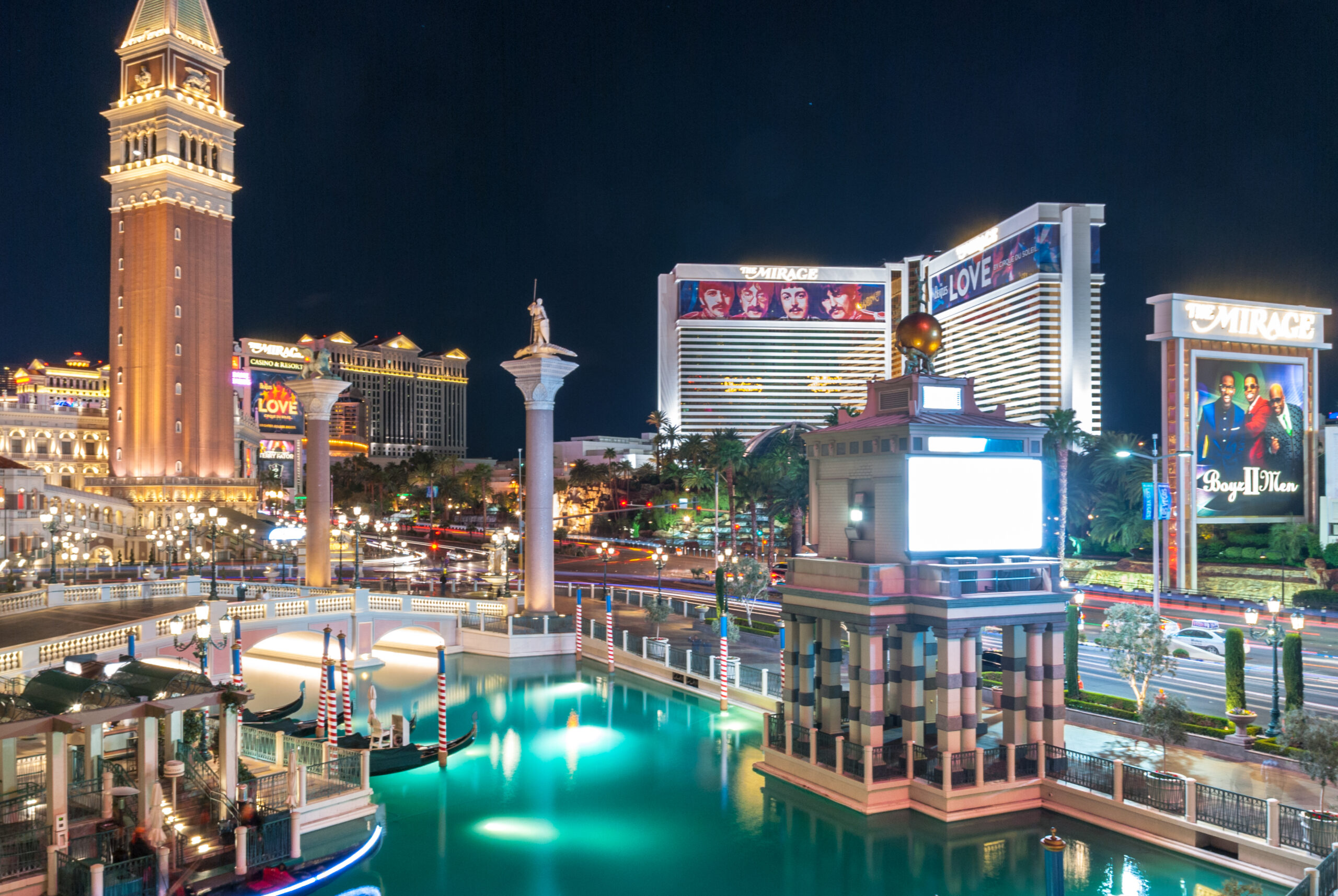 However, for those wanting a touch of class to offset the bright lights and entertainment there is the sheer luxury of the world-famous Venetian Resort. From the moment you set foot outside its doors your imagination is whisked away to Venice as you see gondolas transporting guests around its façade. Once inside, you'll find over 80 internationally recognized boutiques as you walk the Grand Canal Shoppes and 20, yes 20 restaurants, there's even a Madame Tussauds and before you ask, the gondolas do travel inside the building too making it a true sight to behold. It's so different to any other experience you will have ever had.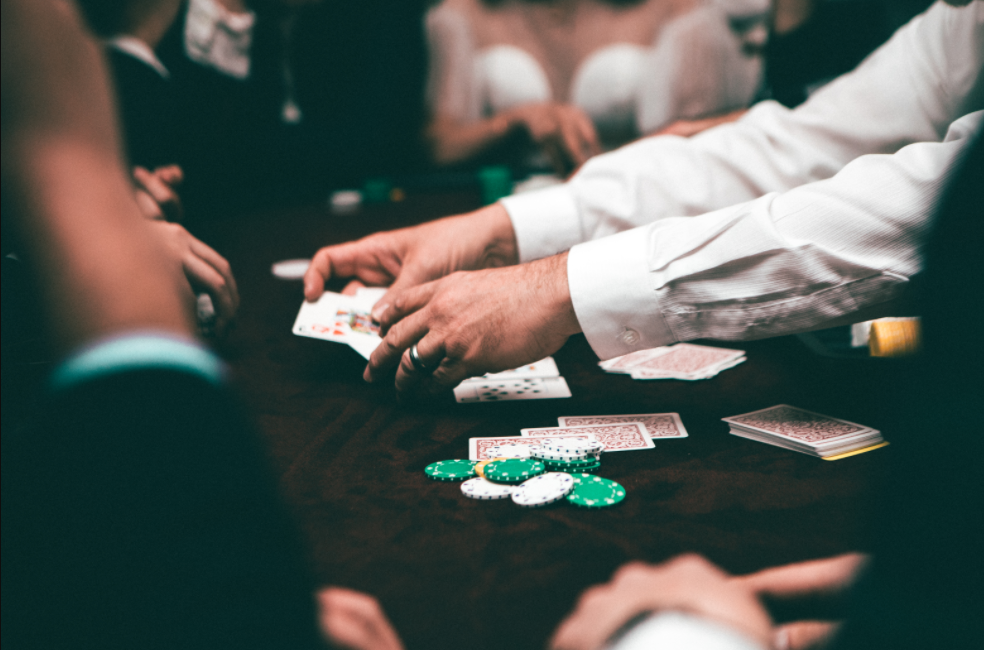 But you can't just mention the shopping and the dining. You have to talk about the gaming in The Venetian Resort, with its 120,000 square foot casino catering to all your gaming needs. The Venetian has one of the biggest and very best poker rooms in Vegas with over 35 tables available to play on. Within the Poker Room there is the opportunity to win big, as the Venetian hosts a monthly DeepStack poker series. These games will typically see players aiming to take home a six-figure sum in its guarantee events. But for the more casual gamer you don't have to be a high roller to get involved. You can hit the tables with limits starting as little as $4/$8 by playing the world's most popular poker variant Texas Hold'em, as well as Omaha 8 and Pot Limit Omaha and more.
The options in Vegas are almost limitless, it's a place that has earned its title as the 'Entertainment Capital Of The World' and if you are to visit, you'll soon find out why.
The following two tabs change content below.

Nirupama Verma is a self passionate blogger, managing a bunch of informational blogs. She has written a lot of informational content for several popular blogs.

Latest posts by Nirupama Verma (see all)