The quest for a good chain necklace is often never one way, as shoppers go with their gut and emotions at the same time. While some people look out for colors, others consider the design or aesthetic. In this quest, however, what many don't know is that the most important element you could ever invest in is one that complements most of the outfits in your closet. Overall, there are 12 different types of necklaces, each most suited for a specific look. If you'd like to know about four of the most popular ones, you've come to the right place.
1. Plain Chain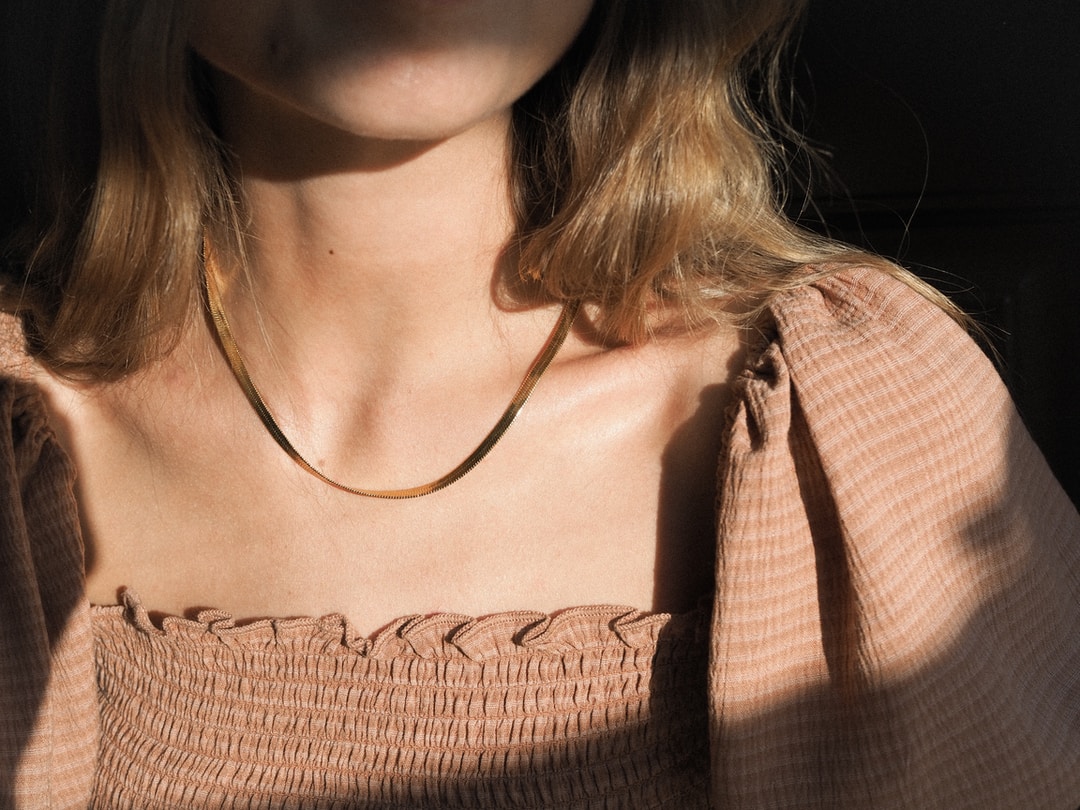 Chains have an unbreakable appeal for so many, which comes as no surprise because they're the most amazing accessory anyone can invest in. What's more, a simple chain has more than enough power to change the look, comfort, and length. It is the simplest necklace type, which many other types are built upon.
Chains come made of various metals, the most popular being silver and gold. They also come in varying shapes, from chunky to short, thin, and even longer. Suppose you're looking for a subtle chain: It's always best to shop necklaces that are thin. Thin chains are a great option, as their versatile design allows them to be paired with any outfit of choice for any environment you find yourself in.
2. Princess
Sitting pretty on the collarbone is the princess necklace, which is typically 45cm long. It often comes designed with a chain and a pendant. This style is ideal for all sorts of occasions and outfits, from nighttime with the girls to a business dinner with workmates. What's more, it often comes designed in thick and thin variations to enable you to vary your choices and outfits. The chunky options are great when worn over simple high-necked tees, as they elevate the simple look into something stunning and worth admiring.
3. Pendant
You'll often find a single pendant hanging from a simple string or chain. These styles come in so many forms, and they can have a personal meaning to the owner or be statement pieces. Many people love them because they're great conversation starters, especially when they come with elements such as unusual charms, jewels, and medallions.
For those that come with personal meanings, they might feature animal themes, gemstones, and many more. The versatility of the pendant is very impressive and can be worn with everything from turtlenecks to plunging V-necks. When choosing, be sure to think carefully about the pendant you're choosing and consider the length. The higher, the better. If you're wearing them with earrings, ensure that both match.
4. Lariat
Classy occasions always call for the lariat style, which is characterized by a loop, allowing easy passage of the other end of the necklace when worn. The end of the chain might have a pendant or not, depending on the design. Lariat necklaces can be worn alone or layered and are great for clothes that have plunging necklines. They add a touch of sophistication to every piece of clothing they're paired with, which is why they're the go-to for classy events.
Lariat necklaces come in gold and sterling silver, but it's possible to purchase lariat styles made from beads. This variant was made to add a pop of color to your wardrobe while keeping the overall look simple and elegant. The loop of your lariat necklace shouldn't be positioned too low; as much as possible, strive for a matinee length.
To sum things up, necklaces come in many different styles. If you love making huge design statements, you might want to get a thick chain. However, when choosing the material, jewelry experts advise that you consider various factors, including your skin tone and the other fine jewelry pieces you're wearing, such as your earrings.
The following two tabs change content below.

Nirupama Verma is a self passionate blogger, managing a bunch of informational blogs. She has written a lot of informational content for several popular blogs.

Latest posts by Nirupama Verma (see all)