People have simple pleasures in life that give them a lot of joy and comfort. Being surrounded by nature and greenery and staying in touch with the earth can make anyone feel anchored and encompassed with warmth. Plants can be great companions and provide ambient and nurturing environments to those under their care.
Being surrounded by a garden in your home can elevate the quality of lifestyle you lead. The fresh air, the vibrant colors and earthy smells will bring a cozy and caring environment. The clean air, natural boosts of vitamin D, and the exercise will keep you healthy and fit as well.
Having your garden filled with your favorite plants and vegetables can keep you productively occupied and allow you to have a space that you can completely relax in. But who's got the time or patience these days?
Growing a garden can be very time consuming, and if you don't do it right, any mistake can be an expensive mistake to make. One needs to take care of the plants and nourish them periodically for them to be healthy. However, with the help of garden planner apps, you can precisely know what your mistakes are and how to fix them.
Common Gardening Errors
If you're planting a garden for the first time, hold your excitement on going all out and planting seeds everywhere. Everyone makes a few mistakes when they're gardening. Here are the most common ones:
Wrong Spot: Picking the right spot matters when you're planting. When you're shopping for plants, understand what your plant needs to grow right: Will it grow with sunlight or shade, dry or moist soil, and how much space it will need in order to plant another sap. When you understand these conditions, your plant will thrive.
Water supply: Overwatering or underwatering plants is the easiest way to kill the plant. Underwatering leads to dehydration, whereas overwatering leads to rotting and inhibits the plant's capacity to absorb moisture. Every plant is unique in terms of how much water they need. Investing in a smart irrigation system that controls how much water a plant needs based on moisture sensors. They are very expensive, however, so you can always pay extra attention to the moisture content manually.
Sunlight: Sunlight is an essential element for photosynthesis in plants. That does not always mean growing plants under direct sunlight is advantageous for them. Some plants thrive under direct sunlight, some under partial sunlight, and some under shade. It depends on what you're planting.
Getting your spacing wrong: Not knowing how far your plant's roots will go can easily damage your plant. When you plant them too close, the roots of different plants might compete with each other for nutrients and water. You have to figure out the exact space each type of plant in your garden requires and space them accordingly.
Not de-weeding: Letting the weeds and creepers grow too long over your plant gives room for a dead plant. They grow very quickly and choke your plants. Getting them out at the earliest is the best way possible because if you let them grow, their roots spread making it harder to prune and de-weed your plants.
These are common mistakes that can easily be fixed with some attention, but our routines and schedules can get so busy that we easily forget. Getting a garden planner app makes sense because all your plant requirements are charted out!
Also Read: Which Soil is the Best for Farming Seasonal Vegetables?
The best apps in the market contain a wide pocket of information that ranges from how to plan a basic garden layout to how to get the plant to stay healthy constantly. They also connect you to experts on horticulture and other communities with seasoned and new gardeners that trade tips, problems, and solutions along with the best gardening hacks.
You can set everyday reminders and activities regarding the aspects of your garden that need attention, get inputs related to gardening from vetted gardeners and shops, get updates and tips on how best to grow your plants and advice from an expert to fix your problems. At times of need, you can even call a gardening service to your doorstep and see what's happening with your beloved garden.
All the services on the garden planner app are easy to use and can change the way your garden looks in no time! They also provide a great platform to interact with like-minded plant lovers and allow you to engage yourself in fun activities while making your home look wonderful.
The following two tabs change content below.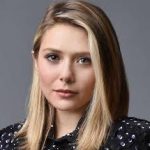 Zoya Maryam
Zoya Maryam is a freelance writer and extremely fond of anything related to Digital Marketing and Business. She is writing Technologies as well as fiction, like good music, loves her cat and eats too much. More than anything, She loves to share the knowledge of Technology.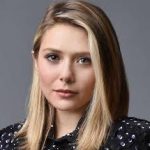 Latest posts by Zoya Maryam (see all)