Marketing has really changed its forms over the course of years. There has been an emergence of so many different types and styles of advertising that businesses are rushing to follow each one. You don't have to do them all, you just have to be smart about which ones you choose. One of the most popular ways of advertising you'll see is via vehicle wrapping in Redlands CA.
There has been too much saturation in online marketing methods, it's time to go traditional. Vehicle Wrapping that promotes your company online is a great way to get some recognition for your brand. It's important that you put your company's name, logo and relevant pictures on the vehicle. Here is everything you should know about it.
How is Vehicle Wrapping Done?
If you have hired any vehicle wrapping services in Redlands CA, here is what you can expect. There is an option for you to put pictures, lettering, logo, and other appropriate information onto a laminate. The laminate is then applied onto the car, van or motorbike of your company.
The process isn't a simple one and it requires a lot of skill and high-quality materials. It needs to look great and be able to sustain all the external environmental conditions. The wrapping shouldn't be affected by changes in the weather. Otherwise, you would be getting the wrapping done every other week and that would be a big business expense.
Benefits of the  Vehicle Wrapping
Here are all the benefits you will gain by opting for a vehicle wraps design in Redlands CA.
A lot of Exposure for Your Brand
Once your car has your company's logo and name of the company, it will bring in a lot of exposure to your brand without you even doing anything. As business vehicles are driving around the town, people will get to know about your business. Anyone would be able to notice the logo and name. A great tip is having a fantastic and eye-catchy design which would grab a lot of people's attention. Once you have got it, people will be wondering more about the design and be looking to know more about the company and the services it offers.
It Isn't Aggressive Advertising
The world of business is very competitive these days so there is advertising going on everywhere you see, whether it be online or on random posters. Customers don't really appreciate being bombarded by advertisements every single day. Hence, getting vehicle Wrap Service in Redlands CA is the best option. The vehicle's wrapping will provide a great way to advertise your business without it being annoying to your customers. It's quite an unobtrusive method and customers love it! Only those who want to see and learn more about the company will be willing to look, it won't be forced upon them. In today's day and age, that is the best way to gain customers for your business. It will also show the customers that you care about their needs and won't bombard them with unnecessary marketing!
Not Hard to Change
The great thing about vehicle wrapping is that they can easily be changed. That means you do not have to get a whole new vehicle if you feel like changing the advertisement or updating it. That way you can constantly keep updating the design to make sure it's relevant to the current trends going on. For example, if the Holiday season is going on, you could put Christmas design alongside your company's logo and name.
It's Cost Effective!
Every business aims to minimize its expenses so that they could have a lot of profit. For that, you need to be smart with your advertising and marketing choices. Fortunately, vehicle wraps marketing method of wrapping the vehicles is actually quite cost-effective. The effort and money spent on this method definitely bring back a lot of results. That's much more effective than sending out emails and fliers since most people just ignore that.
It's Completely Yours!
The problem with other traditional forms of advertising is that they're not yours forever. For instance, if you put an advertisement for your company in a newspaper or a billboard, the ad doesn't there forever. There's a time limit for it and once the contract you had expires, your competitor could put their ad in. With this wrapping of the vehicles, space will be completely yours and for as long as you want. You have all the control!
Tips for Vehicle Wrapping
Here are some of the tips you can use to make this advertising method the most effective one.
Make it Visually Aesthetic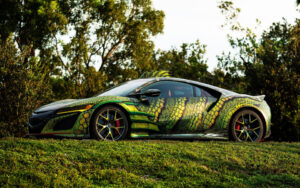 You want a design that looks great. For that, you need to make sure the logo and all the lettering are done perfectly. It should look professional, sleek and sophisticated. Moreover, the colors shouldn't be hard for the eyes to see. The colors need to fit with your company's colors and also be interesting to see for any on-lookers.
Make Sure You Hire the Right Vehicle Wraps Company
The wrap for the vehicle needs to be of the utmost quality and you can only ensure that by hiring a reliable company to provide you with a great service. Otherwise, you would simply be wasting your business's money that could have been used elsewhere.
Put Your Contact Information In
Make the contact information of the company visible enough for anyone to see. You want to generate sales through this advertising method. So, in order to do that, the phone number or email that you add on the vehicle's wrapping needs to be clear enough. You need to check yourself by seeing the vehicle from different distances.
Do Something Additional Too!

Along with your vehicle wrapping, you could go for service for Tint Windows in Redlands CA as well. That is going to add something extra in the vehicles and ensure that people look at the design and not inside the car.
The following two tabs change content below.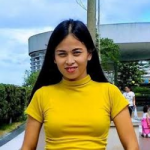 Emma Alfie
I am Emma, Writing is my passion. I love to write content on different topics on behalf of different companies. I have written several educational & informational content for different niches.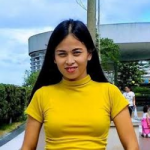 Latest posts by Emma Alfie (see all)