Marketing is key for every business to make their presence felt. Unless the world knows your business or product exists, there would be no gain at all. Plus, budget should never come in the way to market your brand at a time when technology has ensured parity in the market. You can use low-cost ideas to achieve marketing goals easily and without having to worry about the cost as well. Rather than being overwhelmed by big players of the industry, it's always beneficial to use reliable strategies and market your business soundly.
Here are some low-cost tactics which can be used as marketing strategies –
1. Conduct a survey
Knowing the target audience and their requirements is perhaps the first step towards marketing. Unless a business knows their customers' want, it will never be able to cater their satisfactorily. Gaining a better understanding of the customers is key to staying relevant in the market and this is where conducting a survey can help. The survey can be about products or services to gauge the customers and their interest. You can get done the survey on own by having questionnaire and them asking the employees to contact the customers in the market. This will help a lot in achieving marketing goals.
2. Give more focus to existing customers
Your business should not make a trade-off between existing and potential customers. The first priority should be on the customers you have already won, as they don't require big investment in retention. Make sure some of your marketing effort also considers the customers you have as they are the one bringing value to the organization. You can reward them for loyalty, gift them for their trust in your brand and listen to their requirements to serve them even better. Plus, you don't need a lot of budget to cater existing customers and keeping them stuck with your brand.
3. Benefit from online marketing
Thanks to online marketing, low budget is no more a constraint in getting the business a desired exposure. The internet has brought a level playing field for marketing and now any company regardless of its size and scale can benefit equally. The power of internet can be used to reach to a wider and bigger audience in a cost-effective manner. You can run a blog, share content across media, use social networks, post videos, infographic etc, and get the best of marketing results easily. With online marketing, your business will reach to the audience without spending much money.
4. Look to form partnerships
The power of partnerships can ensure great marketing dividends and your company must understand that well. You should look to forge meaningful relationships in the industry, with players in the same segment to multiply the reach and presence of your operations. If you are an event agency, you could tie up another event company and you both together can work out synergies in any sphere of operations. Even if the business is not in your domain, there can still be partnerships on project or assignment basis with both party stand to gain mutually.
5. Make your employees ambassadors
What better than having your employees doing the work and bringing marketing benefits. The human capital at your business is capable of spreading the word about the business easily and convincingly and that proves very beneficial from marketing point of view. More so, you could reward the employees and task them with the marketing work and see the difference without having investment elsewhere. Employees are the real asset and you can benefit from their knowledge, loyalty and desire to excel. This will also prove quite affordable from marketing point of view.
6. Participate in a charity
Charity always does the trick. If you take part in a charity, this will have a positive impact on your brand. The scale and donation amount do not matter when it comes giving away to the welfare of the world. If you do charity with a noble intent, its effects will be visible in branding for sure. However, make sure the event is planned in the community on a local scale as this will help in winning customers locally.
7. Sponsor an event
Being an event agency, it just makes sense to look for event sponsoring to build trust in the community. There is no need to host or sponsor on a big scale as little works can add up and fetch marketing benefits. You can also look to tie with up local shops and stores in the attempt and gain more benefits and exposure for the brand along the way. The event will definitely give a broader exposure to your company and this is how marketing results are achieved in the best way possible. Plus, this will not cost more and remains quite a cost-effective marketing technique for your business.
The following two tabs change content below.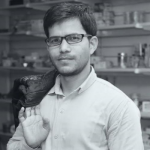 Praveen Singh is a writer and blogger, and a professional interested in sharing interesting ideas with the world. His blogs give a peek into things that aim to inform, enrich and entertain the readers. He loves sharing views on anything that provides value to the readers and helps broaden their horizon.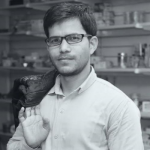 Latest posts by Praveen Singh (see all)