If you have been a responsible homeowner, the exterior paint will last quite a long time. But still, it cannot serve you for an indefinite period. There will come a time when you have to consider the house exterior makeover.
Cracks and chips in the exterior paint significantly affect the curb appeal of your home. The property might look old worn out than its actual age. Other than the looks, paint protect your home from rain, rot, and pests. In other words, a fresh coat of paint on home exteriors improves living standard in a house.
The process of painting is often chaotic and confusing unless you follow working guidelines. Hiring a professional painting service makes things a lot easier. This post will guide you through all the important aspects of this tricky journey.
Visible Signs to Repaint Your House Exterior
We often fail to recognize the tell-tale signs. The worn-out look might grab your attention for a while but then you get busy. If you keep ignoring any of these following visible signs, you might have to pay a larger sum of money at the end. Or worse, you might have to face a pest infestation.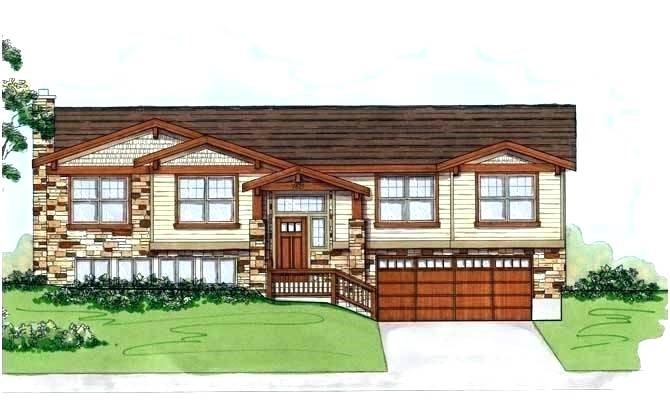 Mold Growth on The Walls
This might be the worst sign among all. When you have neglected home wall for a long time, you might see moisture stains or mold growing over the walls.
As we know, water causes extensive and expensive damages to house structure. Paint is one of the most affected features. When intact, it protects the walls against water retention. With time, when it gets old enough, it fails to do so. The walls might retain water. During the seasons of high humidity, this problem appears more frequently.
Retained water or high moisture content promotes mold growth. It produces unpleasant smells, ruins the look and is unhealthy for the residents. You should be highly concerned about it if you have kids or elders living with you.
Damaged Sidings
House exterior is comprised of elements such as sidings, windows, doors, trim, deck, patio, and the roof. Paint protects these elements but it cannot do so forever. If you observe damages to the sidings, wood structures, and the doors, it means the home exterior is due for a fresh coat of paint.
Behold and get these damages repaired before painting. Once you are done with both of these tasks, you will not have to worry about home exteriors for the next few years.
Chipped and Cracked Paint
When you see paint flanking down the walls, it is high time to call the painters. Walk around your house and check for bubbling and peeling paint. If the surface with cracked paint is in equal proportion or more than the even wall surfaces, take an action right away. It is enough evidence to spend money on your old castle.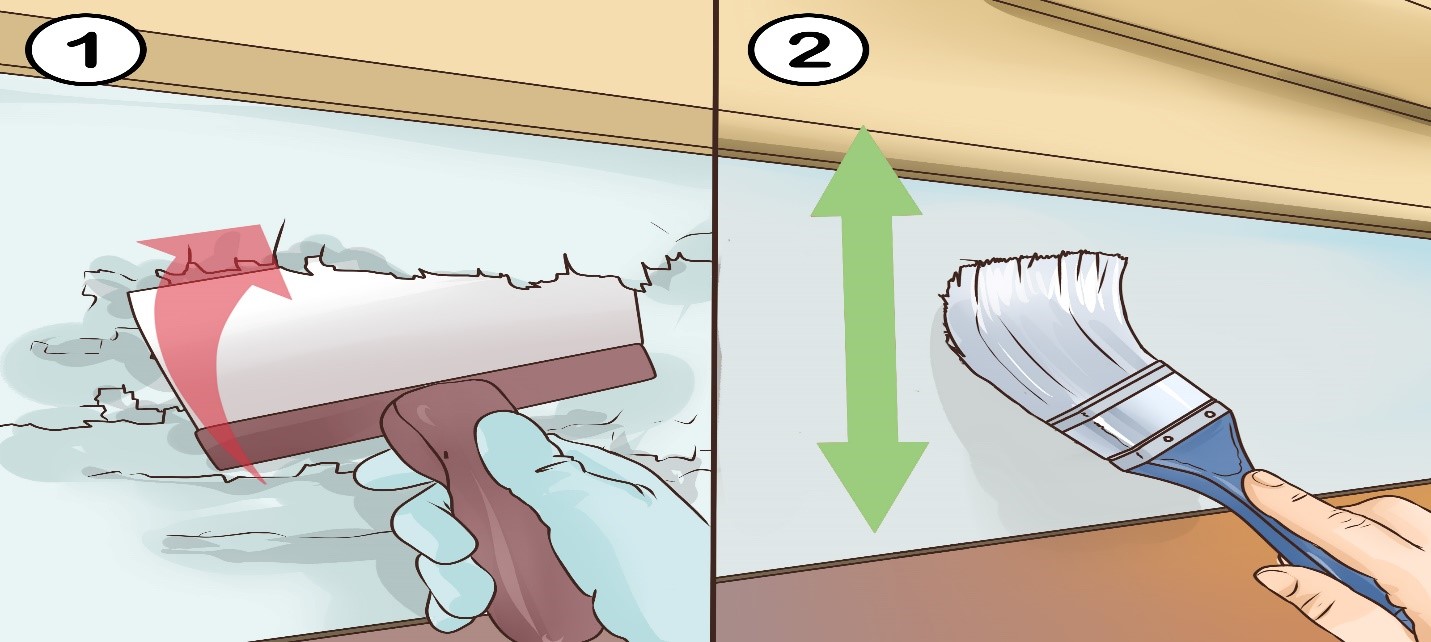 Before you get a fresh coat of paint, it is important to dig the underlying reason. If it is simply due to age, you are good to go. If it is due to water, poor quality of paint or any other reason, you should resolve the issue before getting it painted.
Cracks in The Caulking
Doors are windows are sealed by caulking. The damaged caulking can be observed by eye or you might be paying high utility bills from a few months. Compromised insulation of a house will make the function of HVAC difficult.
When you observe cracked caulking, fill it with fresh caulking. If the cracks are too big to be filled, replace it immediately. Or else you will be dealing with pests or rots very soon. Add a protective layer of paint over the new caulking.
Discoloration
The color you chose for your home exteriors is replaced by a faded and discolored version. This is a visible sign that your house is need of a new paint job. Home exteriors are the first line of defense against the weather conditions.
Exteriors are exposed to extreme weather conditions such as rains, storms, and snow. In the normal days, the continual exposure to sunlight fades out the paint color. get yourselves ready for the home makeover. The results are pleasing to the eyes!
Pest Infestation
Intact sidings are there to protect your house against pests. Most of us know this. Paint is an added layer of protection which keeps away the insects. If you see ants or bugs breeding in your home walls, it is time to act. Find a remedy to remove the pests and then paint your home exteriors.
Leave Exterior Painting to Professionals: Here Is Why
When it comes to home interior painting, you can give a try to DIY techniques. Whereas, painting house exteriors is a much bigger and difficult job. You are going to need professional tools and equipment. It can even lead to accidents and injuries.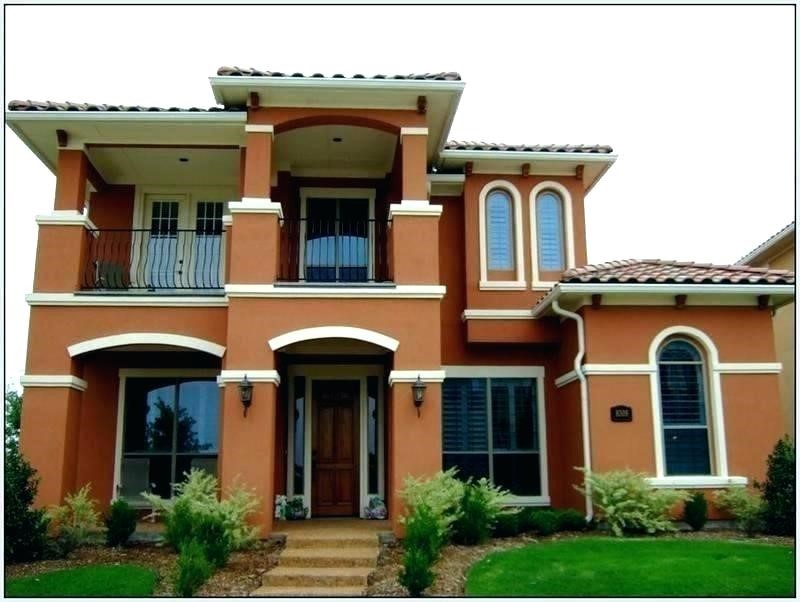 It is suggested to leave the job to a reliable painting contractor. It is cost-efficient and time-saving. The professionals have the expertise and skill to manage this tough job. They will ensure full coverage with quality sheen. Remember that house exteriors have to fight a much harder battle against the weather as compared to interiors.
Choosing A Color Palette
After you have realized that your house exteriors need a new paint job, the next big thing is to choose the color palette. Let us have a look at some of the color inspiration for seasons to come.
Greens
Barn red
Neutral blues
Whites and off-whites
Tan
Lighter hues of yellow
Hiring A Painting Contractor
The next big step is to hire a painting contractor. You can search for the "exterior and interior home painters near me" online and get suggestions.
Ask for referrals from friends and family. Check the proper certifications and license. Get free estimates and thoroughly read the provisions of the contract.
Do not hesitate to ask questions and list your requirements. Prepare well before the contractors arrive at your doorstep.
The following two tabs change content below.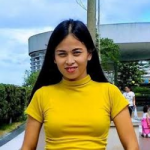 Emma Alfie
I am Emma, Writing is my passion. I love to write content on different topics on behalf of different companies. I have written several educational & informational content for different niches.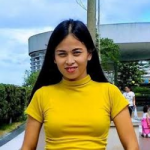 Latest posts by Emma Alfie (see all)