Protein is an integral part of achieving and maintaining a healthy body. Presently, several variants of protein products are made available for people who love to work out and aspire to stay fit.
Popular supplements and snacks enriched with the said nutrient include Protein Powder, energy bars, shakes, supplements, chocolate drinks, and collagen bars. These variants are created to suit people's different needs and preferences on a diet and a strict workout regimen.
Due to their hectic schedule and the type of exercise or diet they follow, some people lack the time and luxury of eating a complete meal every day. Some are also allergic to eggs, meat, and other common protein sources, so they switch to alternative products that are easier to digest.
What are the advantages of these products?
Protein powder is the most widely recognized supplement for building more muscle and strengthening stamina. It can be plant-based or made of soy or whey. There are also several ways to incorporate protein powder in one's everyday meal—from mixing it in drinks and shakes to baking it into waffles and pancakes, to adding it in patties and other baked meals.
Energy bars and collagen bars are convenient to carry around and eat in between sessions in the gym. These snacks are not only rich in protein but are fortified with healthy fats and carbohydrates, too. Dried fruits, almonds, and walnuts are added to boost flavor and make it more enticing. Collagen bars are gluten-free and gut-friendly. When eaten regularly, it improves the skin's elasticity while strengthening the muscles and bones.
Shakes and drinks are perfect for people who are always on-the-go. It is easy to prepare and promote the quick revitalization of the body's strength, nutrients, and energy after undergoing strenuous exercises. Protein shakes are carefully formulated that it is safe to be taken regularly, especially for individuals who are more physically active.
The consistent supply of protein in the body regulates one's cravings and veers appetite towards healthier food options. Higher levels of protein in the system reduce hormonal imbalances that are typically the main cause behind insatiable appetite.
As such, snacks and drinks rich in protein make for a healthier and more ideal alternative for chips, candies, and cookies. Chips, candies, and cookies contain excessive amounts of MSG and sugar. When eaten in excessive amounts, it disrupts the healthy levels of nutrition in the body. Too many sweets are also notorious for increasing food cravings even during the wee hours of the night.
Over time, protein helps improve the muscles, bones, kidneys, and blood. Stronger muscles and bones mean less fatigue and the capacity to engage in more activities. Vigorous kidneys lead to better and more comfortable sleep, regulated energy in the body, and well-hydrated skin. Lastly, when the blood receives the ideal supply of protein, it lowers the risk of developing heart disease, diabetes, and hypertension.
Protein Powder, snacks, and supplements are not meant to replace foods that are the main source of the said nutrient. It is still better to pair it with vegetables, fruits, good cholesterol, and carbohydrates. These snacks and supplements should be used to provide a consistent and extra supply of sustenance.
Those who are weight-conscious, speaking of weight, If you want a non-surgical procedure check out coolsculpting cost and see if its the right one for you and why struggling to curb unhealthy appetite, and are adamant at building muscle strength should give protein-based snacks and drinks a try now!
The following two tabs change content below.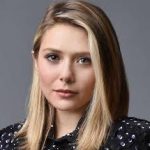 Zoya Maryam
Zoya Maryam is a freelance writer and extremely fond of anything related to Digital Marketing and Business. She is writing Technologies as well as fiction, like good music, loves her cat and eats too much. More than anything, She loves to share the knowledge of Technology.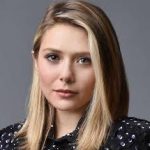 Latest posts by Zoya Maryam (see all)