Have you ever wanted to start an organic garden, but did not know how? Well, these five tips for beginning an organic garden will get you growing wild, and in no time at all!
As issues with the environment become more and more apparent through the media, society is beginning to realize the need to change their ways. Many of you will have already incorporated some form of green living into your lives and gardens.
Those of you who have already began to protect our environment will also notice the benefits it can have on individuals too.
Why Grow Organically Grown Plants?
Organic gardening is just one way that you can do your bit for the environment, to prevent global warming and other related concerns.
It is possible to transform any garden, big or small to an organic one and the time spent is really worth it.
Not only is it becoming more popular for those who make a living from growing crops, but even those who see gardening as a leisure activity.
1. Organic Pesticide
Pesticides are becoming a thing of the past as we slowly discover that there are much better alternatives to put an end to garden pests, natural methods that are less harmful on our surroundings.
There is plenty of information doing the rounds and a lot of handy tips to make organic gardening easier and more accessible to the amateur or even the novice gardeners amongst us.

2. Organic Fertilizer
Using organic fertilizers on your prized vegetables will allow the nutrients to be released gradually and therefore lasting longer.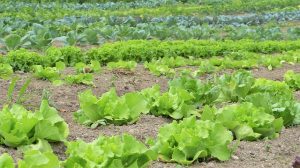 Do yourself a favor in drier seasons by collecting rainwater when it is most plentiful.
You can purchase barrels made from recycled plastic or food drums. These drums will hold a lot of water that is naturally free of chemicals.
3. Organic Vegetables
Not all of us have a big lawn and those limited on space can plant vegetables and plants in green pots.
This is most commonly known as container gardening and in general requires far less time and equipment. They are most definitely green as the name suggests, being made from natural materials.
Your vegetables will flourish just as well by using organic products and by being in the know and applying organic pest/disease control.
For every pest, there exists a natural predator that will eliminate them without further harm to your garden of the environment.
4. Using Organic Chemicals
The benefits of choosing an organic garden over the usage of chemicals is really common sense.
We must go back to our roots and understand what nature needs and what it can provide for us. I'm not saying we all turn into hippies and start hugging trees, but even with minimal thought and action , we can make a difference.
There really are no risks of an organic garden and the pros certainly weigh out the cons.
5. Environmental and Health Benefits
Let's show the next generation how organic gardening is and will continue making a difference to our environment and healthy living.
Don't accept toxins and chemicals to form a basis of our children's diet.
You might also find that the organic way is also the more efficient way in terms of costs and supplies – once your set up its plain sailing to a healthier and better living for all.
Source: Free Articles from ArticlesFactory.com
The following two tabs change content below.


Latest posts by Whitney Segura (see all)