Everybody likes a good horror game. It's exciting, makes your heart beat fast even without coffee, and there's a possibility of you peeing your pants. Even though you already know where the jumpscares are, you will still never fail to shout your lungs out. In short, horror games are the perfect stress-reliever, especially if you want to just focus on staying alive and avoid getting caught by ghosts or monsters in the game.
Games.lol has a wide selection of horror and scary games to choose from. These games will make you jump out of fright, keep the lights on all night long, and you will want to surround yourself with more pillows. Nevertheless, the experience is going to be something you'll remember for a very long time. Whether it may be bad or good, at least you had fun, right?
Now, here is a list of horror games that you might want to take a look at. Test your wits and show your friends that you're made of steel! Well, probably just slightly nervous, that's all.
Eyes – The Horror Game
Eyes – The Horror Game is a classic game full of jumpscares. The goal of the game is to escape the mansion with bags full of money. But can you do it when the mansion is filled with ghosts and moving furniture? The key is to use the eyes drawn on some rooms' walls to see what's happening in other places in the mansion. Use this wisely and see what you can do to escape the building unharmed. Just make sure that you get the money bags and finish your job before it gets worse.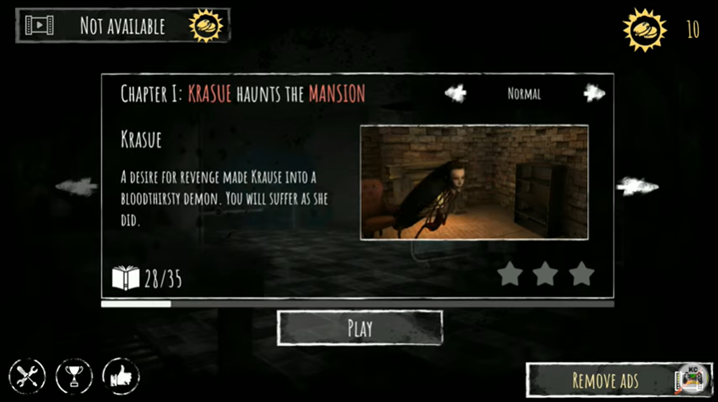 This is the perfect game for players who love a game with simple graphics but can make their hearts skip a beat. You can search for money bags inside the many rooms and closets. Find those money bags and get out of the mansion right away!
Granny's House: Multiplayer Horror Escapes
Granny's House: Multiplayer Horror Escapes is another horror game, but with a twist. Popularity of this game is that you can not Skip the games playing with your friends. You can play this game with a bunch of friends, and you all need to escape granny's house before she gets to you! The rumor is that the infamous evil granny is out and abducting children in town. Sadly, Dorothy got herself into trouble. Play as Dorothy and help her escape granny's abandoned house! But the best part about this game is you can also play as Granny if you want to, and there are many game modes you can try with your friends.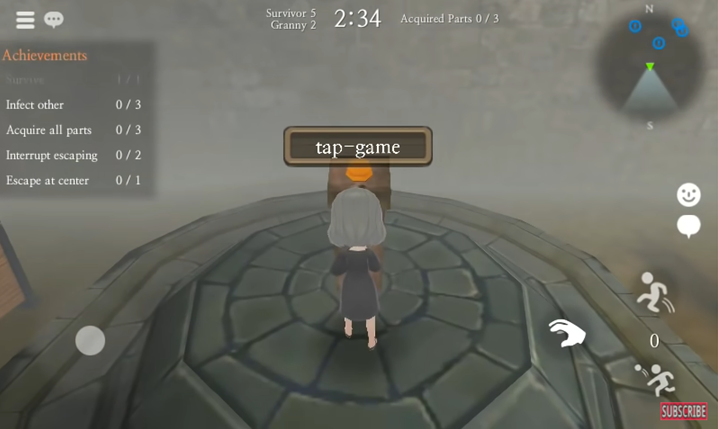 Do you want to play as Dorothy and rescue your friends or as Granny and search the house for those darn kids? The choice is yours. This immersive survival game will really test your patience and your skills to outrun granny.
Horror Show – Scary Online Survival Game
Become the haunted or the maniac in this online survival game. Not for the faint of heart, Horror Show – Scary Online Survival Game gives you the choice of becoming a victim planning to escape or the maniac that's hunting down his pitiful victims. As a victim, you and other players will have to escape an abandoned encampment where three psychopaths are lurking in the shadows, ready to pounce. But if you play as a maniac, you must find all four victims together with other maniacs such as yourself. Use your hunting skills and capture these potential survivors before they escape!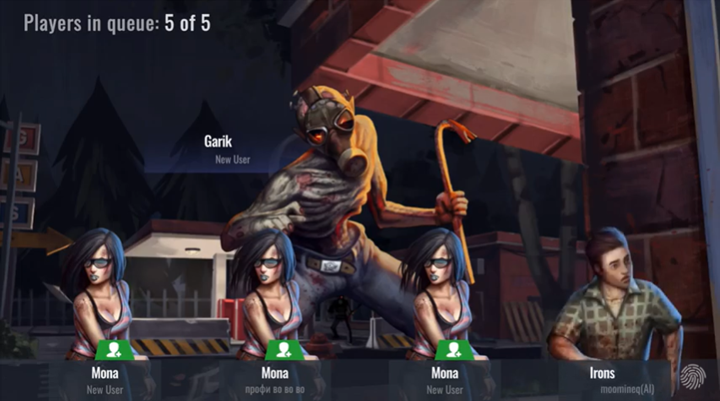 This game is perfect for those who love murder movies. It has easy controls that will make playing either as a victim or a maniac easy. Download this game for free on your PC and immerse yourself in a world full of mystery.
Evil Nun: Scary Horror Game Adventure
Every Catholic school has its own case of scary ghost stories. If you want to turn those into reality, Evil Nun: Scary Horror Game Adventure is the closest you can get. The premise of the game is about an evil nun guarding a spooky school. This game is filled with jump scares, too, so expect that it is full of scary scenarios as well.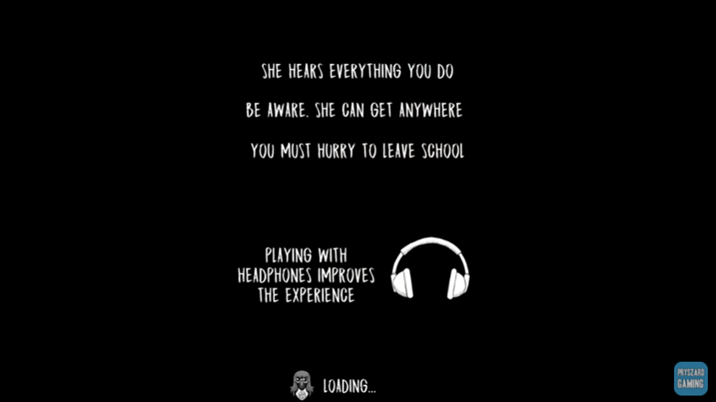 Once you start the game, you will be exploring the scary-looking school while the Evil Nun roams the halls. You can't defeat her, so all you can do is run and hide. You can slow her down, though. It's one of the main objectives you can do to beat her in the game. Make sure that she doesn't catch up to you, or else it's game over.
Evil Nun: Scary Horror Game Adventure is also a classic survival game. All you have to do is outrun this diabolical creature and escape the school before your luck runs out. With the horrific audio and visual presentation, the experience and the scary feeling will chill you to the bones. You just have to ensure you survive in this game.
So, there you go! Games.lol platform has some of the best horror games you can download on your PC. Now, your only remaining worry is how to survive all these spine-chilling games. Good luck!
The following two tabs change content below.

Nirupama Verma is a self passionate blogger, managing a bunch of informational blogs. She has written a lot of informational content for several popular blogs.

Latest posts by Nirupama Verma (see all)