Beginning a home improvement project is an excellent way to breathe new life into your space. While you're likely bursting with excitement about the different outcomes of your hard work, it is important to take things slowly and really think about your decisions. Renovations can be expensive, even when you're only tackling a small job. From materials to measuring tools, you'll need to spend a small chunk of change to see things through. Luckily, there are many simple strategies to help you complete improvements without breaking the bank along the way.
Create a Plan and Stick With It
Perhaps the most important step in starting home renovations is creating a plan for the project. You can't wing this type of endeavor. Sit down and write through every step you will need to go through to see the entire project completed. You'll also want to create a projected timeline and a budget.  The budget is crucial, as you will need to refer to it throughout the project to ensure you can finish it with the funds you've allotted. Don't be flexible with your budget. Once you've set it, you absolutely need to stick to it.
Invest in the Right Measuring Tools
Part of developing a sensible budget is investing in quality tools and materials. Most home improvement projects involve a lot of measurements. If you're installing new countertops in your kitchen, for example, you'll require a tape measure, level, and a number of other tools. Without these measuring tools, you could make crucial errors that cause you to waste materials and throw away a portion of your available budget. Be sure the devices you purchase are durable and capable of handling the demands of your specific project.
Also Read: 45 Home Renovation Ideas to Add Significant Value to your Home
Avoid Plumbing and Wiring if Possible
Every renovation or improvement project is going to be unique. Not only will your project depend on what you're looking to change about your home, it will also be impacted by the way your home was constructed. Older homes often have delicate plumbing and wiring systems that can be very expensive to remove, replace, or repair. If you live in such a space, it is best to avoid tampering with pipes or wires during your project if possible. The more you begin to play with these elements, the more expensive your project will become.
Get Experienced Advice
There's nothing wrong with asking for help when you're about to take on a big improvement project. In fact, you'll be much better off if you ask someone with experience about the execution of a renovation you want to begin. This can provide you with invaluable advice and reduce the odds of you making a costly mistake or common error. If you have a friend or family member who has taken on a similar project, reach out and discover what you can do to make the process easier on you and your finances.
When you have the desire to change the look or feel of your home, a renovation or improvement project can be a fantastic way to take matters into your hand. Find all of the essential measuring tools you need to see the job through to completion by exploring the selection available at Engineer Supply and set your plans in motion.
The following two tabs change content below.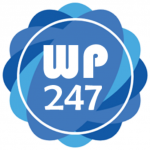 The author of this article is a well-known and qualified Market Analyst. He adores writing blogs on many topics related to Automotive, Business Trends, Fashion, Health, Home Improvement, Life Style, Shopping and more.