Deciding on an assisted living facility for loved ones is a big decision. The choice can be stressful and time-consuming as there are usually many factors to be considered and options must be weighed accordingly.
The process can be difficult because most individuals will be doing it for the first time. They will be unsure of what to consider and will likely make mistakes. Here we will look at the most common mistakes that occur while people search for a nursing home for their parents or loved ones.
Making A Quick Decision
 This is a very common mistake, likely brought on by the fact that most families do not consider assisted living arrangements until some kind of medical emergency occurs. "Most families do not look at nursing homes or assisted living facilities until they need to. This usually causes people to make a hasty decision. Over two-thirds of individuals will require some sort of living assistance in their later years so it is important to decide before an emergency occurs," writes Jason Shane, a health writer at Essay Services.
Having to make a quick decision adds to the stress of the situation and increases the likelihood of making a poor choice.
Choosing The Facility-Based On Proximity
Many people tend to favour facilities that are closer to them for obvious reasons. While it may make visits more convenient arrangements should be made based on the merit of the facility and what it offers as opposed to proximity. Having to drive an extra 45 minutes is worth it if it means the facility offers better services than one that is closer.
Not Thinking Ahead
 A facility may satisfy the current needs but not necessarily future needs. Those who are in assisted living facilities are usually there because of some type of medical condition that requires management. As conditions progress some facilities may not have the resources or expertise to successfully manage these conditions. This is especially true of cognitive disorders. Families need to speak with a healthcare professional in regards to the long term progression of medical conditions to determine if a facility will be properly equipped to manage the situation in the future.
Another concern that people need to consider is how changes to one's financial situation may affect their loved one's assisted living arrangements. Because of this, it is a good idea to have a backup plan if one cannot continue to pay for the first option.
Not Involving Loved Ones In The Decision
Many people forget to incorporate those who will be receiving care in the decision-making process. There is often so much focus on the facilities details, such as services, costs, distance, etc, that the opinion of those who will be spending their time there is not asked for. Not involving loved ones in the decision can result in resentment and strained relationships which can be taxing on both parties.
Not Meeting The Caregivers Personally
 Many families do not meet face to face with their caregivers. The overall attitude of the caregivers can give an indication of how an assisted care facility is operated. If the employees seem cold or impersonal it could be because their working conditions are unsatisfactory.
Not Inquiring About Employee Training And Credentials
 Different states have different regulations that cover what kind of training nursing home employees need. In some states, there is very little regulation or regulation that is unclear or poorly enforced. For this reason, it is important to always inquire about the background of the employees; what credentials do they have and do they meet the state set criteria.
Not Speaking To Other Families
The internet has connected people like no other period in human history. There are online groups and communities for nearly any topic one can imagine. Participating in online groups devoted to choosing assisted care facilities is a step many people do not take. In these groups, one can read testimonials and reviews of facilities from people who have already gone through the process. It offers a level of insight into individual assisted living facilities that would be difficult to obtain elsewhere.
The following two tabs change content below.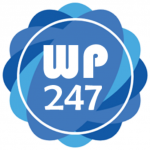 The author of this article is a well-known and qualified Market Analyst. He adores writing blogs on many topics related to Automotive, Business Trends, Fashion, Health, Home Improvement, Life Style, Shopping and more.