The trend now is moving towards sustainability and the events planning world is no exception. A lot more customers are asking that events be as environmentally friendly as possible which can present a whole set of challenges for planners. Here are a few tips one can follow to make an even more eco-friendly.
Hiring the right partner
It's very seldom that a business venture thrives without the help of partners. It's the same with event planning, especially one that aims to be eco-friendly. Many creatives have incorporated the green design into many of their events. Tapping the right one to help you in event planning is a step in the right direction.
With sustainability in mind, customers new and old will see your event as someone that takes the environment seriously and can even encourage them to recommend your company to others.
Going to green locations
It's easy to host an event at usual locations in or out of the city. To mark yourself as an events company with sustainability as your driving mission, take your events to a destination known for being green. Not only is it a breath of fresh air to the otherwise stuffy locations, but it is also environmentally responsible since green locations pay attention to lessening waste, energy, and water.
It can also encourage guests to be a little more conscious of their impact on the environment which could help jumpstart their interest in environmental conservation.
Be conscious of distance and transportation
One major factor that adds to carbon emission is through transportation. In hosting an eco-friendly event, distance and transportation should be kept in mind. If the location is a considerable distance, you might want to organize a carpool service so guests need not drive in their individual cars.
You might also want to consider walkability for your events. A convention right at the center of the city can mean guests can simply walk to the location. Not only are they cutting down driving, but they can also save themselves the hassle of having to find a parking spot.
Limit waste in your events
The easiest way to limit waste is by encouraging attendees to go paperless. You can send invitations via digital ticketing or email rather than sending printed invitations or tickets. There are also apps that facilitate the communication of important information and details about a particular event. You can put your agenda online for public viewing.
In events, you can use materials that are environmentally friendly such as paper cups instead of plastic ones, or using water refilling stations instead of handing out plastic water bottles. You can also encourage any photo booth hire to use recycled printing paper in printing their photo booth pictures after editing photos by using some fashion photo editing service.
Reduce energy and water consumption at events
If sustainability is what you're looking for in your events, you should consider cutting back on your power and water consumption. You can do this in a number of ways:
Make sure the event location has a green certification which means the building is optimized for efficiency and minimizes waste.
Keep lighting to a minimum during your set up and move out.
Keep heating or AC also to a minimum during move in as well as move out.
During the event, implement a power down on equipment that is not in use such as lights and AV equipment.
Conclusion:
Hosting an eco-friendly event presents a different sort of challenge for any event planner. But with the right support and a little creativity, it can be done. One just has to be conscious of how each aspect of the event can potentially result in a waste of resources.
The following two tabs change content below.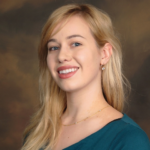 Eliza Brooks
Eliza Brooks is a passionate blogger and frequent traveler who loves to share tips on photography, technology, and travel. She is currently working with
vip photo booth hire
, one of the leading photo booths in London, that offers the most glamorous and up-to-date vintage photo booth on the market.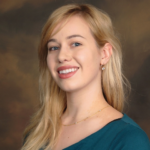 Latest posts by Eliza Brooks (see all)