Are you torn between wanting to tackle a few home improvement projects and not wanting to blow your budget? We'll let you in on a little secret—you don't have to choose! There are plenty of cost-effective ways to update your home on a budget. The best part? These upgrades will make your home worth more in the long run. Talk about getting a great return on your investment!
Read on to learn four cost-effective ways to update your home.
#1 There's (Almost) Nothing a Can of Paint Can't Fix
Forget about knocking out walls and making expensive structural changes. All it takes to make your home look bigger, brighter, and more modern is a fresh coat of paint. From cabinets, to trim, to accent walls, paint can improve just about anything. Plus, you can tackle most paint projects in a weekend, meaning you don't have to put your life on pause to make your home look better. 
#2 Fix Your Fixtures
Replacing fixtures throughout your home might not make as big of an impact as say, installing new flooring or tackling a total kitchen renovation, but you'll be surprised at how much elegance and class they can add to your home. Try replacing fixtures like:
Faucets
Light switches
Doorknobs
Cabinet knobs
These projects are easy, inexpensive, and you can buy everything you need at your local hardware store.
If you want something a little more unique, antique stores are a goldmine for vintage hardware. You won't even recognize your Ikea dresser once you install those crystal knobs.
#3 Go Green
Hear us out: making your home eco-friendlier does require a significant financial investment. However, doing so will actually save you money in the long run. Replacing doors, installing insulation, upgrading your roof, and switching to a tankless hot water heater will all result in lower energy bills.
Plus, you'll be doing the environment a favor.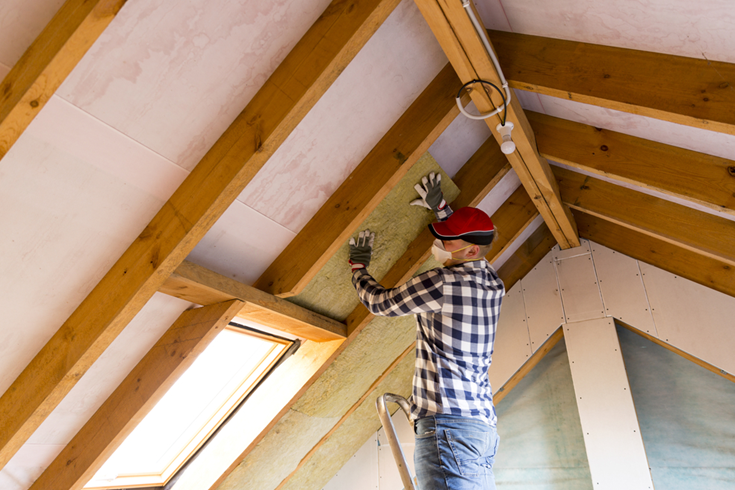 If you're worried about the cost of these upgrades, you have more choices than you think. Options like Property Assessment Clean Energy, or PACE funding, can provide you with the money you need to make your home more sustainable—all with low-interest rates and flexible repayment plans. 
#4 Give Your Countertops a Makeover
You might love the look of marble countertops, but you probably don't love the prices (paying for marble feels more like paying for a piece of gold than a slab of rock, right?).
Let us introduce you to your new (renovation) best friend—contact paper.
Contact paper is essentially wallpaper that doesn't go on your walls. It's thicker and more durable than wallpaper, so it can stand up to daily wear and tear, which makes it perfect for covering up old countertops. Plus, it's extremely affordable.
Installation couldn't be easier; all you need is:
Contact paper
Scissors
X-Acto knives
A smoothing tool (a credit card works like a charm)
Contact paper is removable, so if you're a renter, you can still make your kitchen feel like a five-star restaurant. When your lease is up, all you need is a hair dryer, plastic scraper, and adhesive remover to peel it right off. Easy peasy (on your wallet, too)! 
Updating Your Home Doesn't Have to Break the Bank
Updating your home takes creativity and a little elbow grease, but it doesn't take a ton of money. So, what are you waiting for? Whether you tackle one or all of the projects above, we promise you're going to love your new and improved home. Chances are your bank account will love you too.
We can't wait to see the results!
Image Credits: istockphoto.com
The following two tabs change content below.

Nirupama Verma is a self passionate blogger, managing a bunch of informational blogs. She has written a lot of informational content for several popular blogs.

Latest posts by Nirupama Verma (see all)