There are a lot of digital marketing services nowadays. All these agencies promise to deliver quality results to your business platform. But how do you know that the one you choose is the best? In today's digital world, the online economy is considered the new marketplace. Since customers rely on the internet to find what they need, businesses have over 4 billion potential clients to engage.
Recommendations On Finding The Best Digital Marketing Agency
Looking for the right digital marketing company is challenging. Learn to choose a marketing agency that can represent your business in the best way possible. Keep in mind that not every marketing firm is the right fit for you. However, there are marketing agencies, such as The Search Assembly, that cater to every client with efficient and evidence-based laser-focused campaigns. Since your marketing campaign is based on the data that your business provides, the design of your ad campaigns is according to your business' objectives.
The Ability To Understand What You Need
For the partnership between the digital marketing agency you hired and your business to work, the agency must understand what you need. Some companies do not realize what they need. It will be challenging for them to find out what is wrong with their campaign strategies and why they are not driving traffic, especially if they are unfamiliar with how digital marketing works. A good marketing company knows how to identify these challenges and uses evidence-based marketing strategies to address every need of its client. As a result, the company was able to deliver the right campaigns that suit your business.
The Ability To Consider Your Talents And Shortcomings
The strengths and weaknesses of your businesses must be identified for the marketing campaigns to work. It is not always advisable to revamp your landing site without trying to understand your positive points that are making your business earn and finding out the reasons why clients choose to leave your site without buying your product. A good marketing agency has its own research and development department that can consider what these talents and shortcomings are. Based on the data provided, the company will work around your vulnerabilities and improve it to something better.
The Ability To Provide Research-Driven Data
A superb digital marketing agency understands that not all marketing campaigns can work with various business industries. Crafting promotions that suit their specific business style is always a smart idea for any organization. For example, it might not be a good idea if you create a playful tone of voice for a marketing campaign when your client's business is providing lawyer services. The right tone of voice is informative, while at the same time engaging and assuring as well. Working with the right marketing agency, such as the Search Assembly, assures you that they can deliver the right results. The data retrieved from their research and development department can help make the right decisions in confidently designing a campaign that gears towards long term success.
The Ability To Charge Reasonable Prices
Hiring random marketing agencies because of low prices is one of the common mistakes that businesses make just to save money. If you want quality results, then pay for it. Marketing campaigns are an investment that can either make you earn money, when done correctly, or lose it. Many digital marketing agencies can offer reasonable prices and work within your budget. They even provide a comprehensive digital audit, costing around $2,000 for free. The company's objective is to ensure that they can come up with multiple strategies that work to help achieve your goals.
The Ability To Be Transparent
A successful partnership is achievable by being transparent. The usual frustration that businesses deal with in some digital marketing agencies is the lack of transparency. As a result, the product they receive is not exactly beneficial to their business. When working with a good marketing agency, such as the Search Assembly, being honest can produce quality results. As a business, receiving clear and reliable advice can help understand how a digital marketing campaign works.
It is essential to choose the perfect marketing campaign that works best for your kind of business, especially if you are a start-up. With the competition of other companies offering the same products or services, your marketing strategy should fit your business. Always remember that finding the right agency to work on your project is a worthy investment, so go for the ones that are trusted and can produce results.
The following two tabs change content below.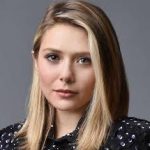 Zoya Maryam
Zoya Maryam is a freelance writer and extremely fond of anything related to Digital Marketing and Business. She is writing Technologies as well as fiction, like good music, loves her cat and eats too much. More than anything, She loves to share the knowledge of Technology.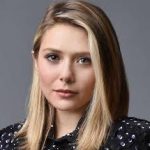 Latest posts by Zoya Maryam (see all)