Are you wondering why your business is not attracting more clients in another country? Is it the fault of your product or your marketing strategy? Or, it could be due to a bad translation! Translating a brand's promotional campaigns into the local language of the target country can be a good marketing strategy, but incorrect translation can surely ruin and embarrass the complete brand. Lets understand with an example, Coors Light is an American beer company which had a popular tagline "Turn it loose". This line proved hugely successful for the American audience but it didn't work very well for the Spanish audience because of bad translation, as the Spanish version of the translated tagline meant "Suffer from diarrhea". So, it is obvious why this beer company didn't run well there.
Let's discuss the impacts of bad translation on business that can prove fatal.
Wrong Translation can create a Bad Reputation
Even a simple translation error can be a major turn-off. A brand's main motive is to spread their brand among its target audience. Your target audience will want to try your brand by looking at  your promotional content. But, if the content is filled with errors then, none will trust your brand and believe the content. McDonald's is a popular name in the food business with over 37,000 stores worldwide. But the same McDonald's went through humiliation when it introduced their signature Big Mac Burger in France as it was translated to "Gros Mec", meaning "Big Pimp".
Wrong Translation Can Cause Confusion
English tenses play a big role while translating content from one language to another. Wrong translation can put a big question mark on your brand's reliability. It might cause no positive impact other than confusion. We all have seen hilarious wrong translations that made us laugh hard. A small error in the translation can change the whole meaning of an important information. So, the customer might feel confused by such content and they might lose interest in your brand. Coca-Cola's Chinese translation read "KE-KOU-KE-LA" which means "bite the wax tadpole" or "female horse stuffed with wax" depending on the dialect.
Wrong Translation is a Bonus for Your Competitor's Business
In this competitive business world, a small error in your business will help your competitor stand out which is surely not a good thing for your business.  If you do not care about your foreign audience's cultural nuances, dialect, language variations then, your target audience will not be attracted to your brand. Hence, your competitor's appealing website and marketing content will get more customers. So, hire a professional translator and avoid such consequences.
Hiring a professional and best translator for your business will help you to have a strong and polished marketing game that can increase more revenue. But the effort of finding the right person with the right kind of experience at the right (reasonable) cost can prove to be too much of a trouble for end consumers.  Hence, a professional translation agency can help your business reach your desired revenue goal by providing 100% accurate and genuine translation, as they work with native translators who are aware of the nuances and details about their respective languages and thus bring out the best results for you.
The following two tabs change content below.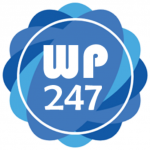 The author of this article is a well-known and qualified Market Analyst. He adores writing blogs on many topics related to Automotive, Business Trends, Fashion, Health, Home Improvement, Life Style, Shopping and more.