Whether you are doing B2B or B2C business, one thing you have to accept is that the business environment is very competitive nowadays. Your business only grows when you get new clients for your business. It isn't easy to expand any business without new customers. You have to remain extra vigilant to get leads for your business. In the business world, missing a lead means missing an opportunity. People are trying to come up with innovative ways to create a lead, and the ERP package is one of the elite options. ERP software can allow you to expand your business by generating potential leads.
What is ERP, and why you need it?
The full form of ERP is Enterprise Resource Planning. This program integrates various aspects of business and lets you manage it through a single window. This program is considered as a business management program and enables you to handle your business digitally. There are multiple benefits of using this program. Some of them are as follows.
It optimizes your inventory by making an accurate sales forecast.
It maintains chronological records of every operation and transaction.
Order tracking becomes more manageable with this software.
Invoice generation and revenue tracking completed with few clicks
It centralizes business data and brings transparency to the business.
Works 24X7 with a comprehensive enterprise view
Protect sensitive data from hackers.
Different strategies to generate ERP leads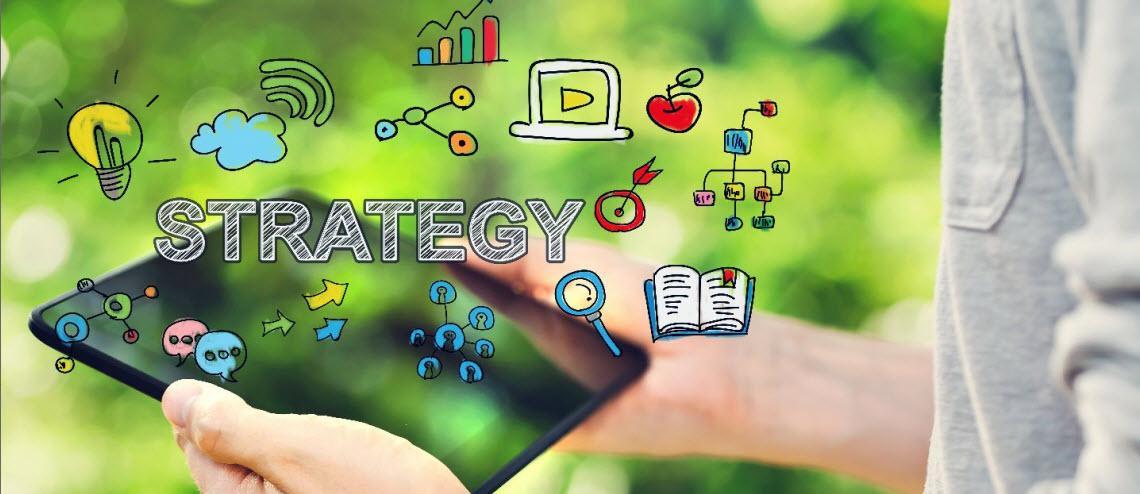 Various established industries use ERP programs for their operations. These industries were able to build new relations with other sectors with the utilization of this program. It allowed them to create a fresh approach to generate ERP leads.
Industry Research
Before you jump into ERP lead generation for the company, you should do little research on the industry. It would help if you analyzed the current trend and future direction of the industry. You should have a sharp image of your prospected clients before you start your ERP lead generation. This information will help you alter or tailor your procedure to showcase your product or service as their niche solution.
Use Social Media
Social media can be an excellent platform for every type of campaign. It connects peoples through the internet, allowing you to cover a broad audience with less effort. As an ERP consultant, you could use LinkedIn and Facebook to build contact with new people. Networking is a crucial element in many B2B and B2C businesses. There are also various industry-related groups available on social media; these groups can be a great place to generate ERP leads for your company.
Email marketing
An email is an excellent tool for communication. It helps you spread your message to thousands of people within a few seconds, with the least investment. Make a long list of email addresses of potential clients, and run an email campaign to generate new ERP leads with ERP software. A direct email campaign is an advantageous and inexpensive way to connect with new clients.
Stay connected
Your job does not end with contacting prospective customers. You ought to keep in touch with the customers at a regular interval. There is an apparent difference between spamming your client's mail and keeping in touch. If your campaign failed, learn from the mistake, analyze data, and connect with your clients with a better campaign.
Cold Calling
There are numerous etiquettes related to making a cold calling into success. The factor is bringing the solution to your potential customers and making it look crucial to buy. Building stronger businesses start with cold calling.
Digital content
Digital contents are a great way to promote your company to the client. Info-graphics and educational videos are great ways to encourage interest among potential customers. These types of digital content generate lots of views and increase the visibility of the firm. Digital content helps you build a strong foothold in cyberspace and generate organic ERP leads for your company.
Develop a positive relationship with your ERP leads
Just generating ERP leads is not enough to make your business successful. You also need to build a positive business relationship with the clients. Here are some strategies you can take to nurture the relationship with your ERP leads.
Maintain regular communication with the leads, but do not overwhelm with spam email & phone calls. Otherwise, they will send your call to voice mail and mark your email as spam.
Share meaningful content with them, which will add value to the business relationship or the client. You can share guides, brochures, case studies with your ERP leads.
Contact them at the appointed time. Please do not call during busy hours or unsolicited unless it is cold calling.
Don't push any client too much. Sometimes too much persistence can be harmful and deliver counterproductive results.
Good communication skill is a fundamental skill for generating positive ERP leads. There is no one single success shortcut to attract customers. Each type of customer would need a different nudge to feel attracted to the product. Do you know that resilience is the primary character for anyone planning to succeed in this business? Do not feel down just because one customer refused the offer or your marketing pitch. Try to learn from your mistakes and try to create a flawless campaign in the future.
The following two tabs change content below.

Nirupama Verma is a self passionate blogger, managing a bunch of informational blogs. She has written a lot of informational content for several popular blogs.

Latest posts by Nirupama Verma (see all)