Summer may have the heat, but fall has the style. Arguably the most stylish season for menswear, fall is all about earthy tones, natural textures and comfortable layers. A well-composed men's wardrobe will have a wide variety of different combinations to choose from, but it needs to have a few, undeniable basics.
Not sure what to wear this fall? Are you considering just bridging the gap between your summer clothes and winter clothes by layering a t-shirt with a winter jacket? Stop – there's a far better way. In this article, let's discuss the three essentials that every man should have in his closet.
But first, let's set the parameters. The criteria for the perfect fall essentials are simple:
It has to be comfortable: even if you're wearing it to work, it has to feel good.
It has to look great: this should be a given. If it doesn't look fantastic, it shouldn't make the wardrobe cut.
It should be versatile: you want something you can dress up or down. You should be able to take your clothing for a leisurely fall stroll through the foliage and a date in the evening.
With those criteria in mind, let's look at the three must-have items for men this fall.
Chukka Boots
A great pair of boots is a fall imperative. You can go with the Chelsea boot, the brogue boot or the combat boot – each is a fantastic choice. But for all-around versatility, the winner has to be the classic Chukka boot.
Essentially, a Chukka boot is a desert boot that's in leather as opposed to suede (the Chukka boot, it should be noted, came first). It's high-ankle-boot style, three-ring laces, and tapered toe give it a simple, sophisticated and timeless look. Grab a pair of dark Chukka boots, and they will look as good with suit pants as they will with jeans.
A Merino Wool Sweatshirt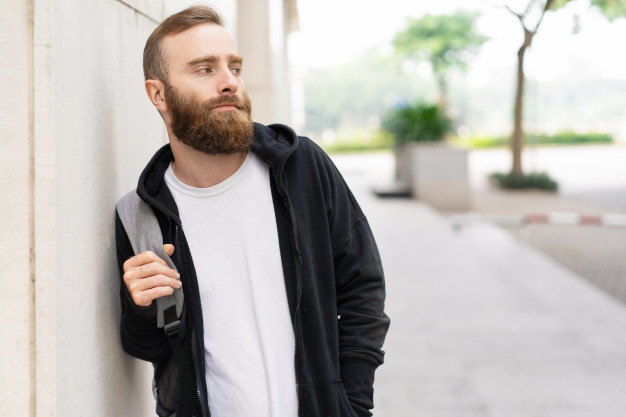 This isn't just any sweatshirt – it's a merino wool sweatshirt. Made with the wool from the famed merino sheep, this material is pillow-soft, wrinkle-resistant, breathable and insulating. In other words, it can handle whatever conditions and climates the autumn throws at you.
It can also look fantastic. Take, for instance, the merino sweatshirts from Unbound Merino – the gold standard in merino wool clothing. Their classic raglan crew sweatshirt looks excellent any time of day, and the merino wool hoodies they offer nail that casual streetwear look.
Japanese Denim Jeans
You've got your top covered with a soft, sophisticated merino wool sweatshirt. You've got your feet covered with a timeless pair of Chukka boots. The only other essential to cover is pants, and, for that, you're going to want what is widely considered the world's best denim.
What makes Japanese denim so unique? Japanese denim manufacturers use a sophisticated yarn-dyeing technique to produce raw denim that's usually woven with vintage looms. This creates an "uneven," raw texture that gives the jeans a natural but clean look. They're a hot item in the fashion industry and will cost you more than your average jeans, but they will also last a long time. Plus, they look fantastic.
With those three essentials in your wardrobe, you can take your fall look in a million different directions, depending on what you layer with, what you accessorize with and which colours you choose.
You may also like: How to Accessorise Your Dresses
The following two tabs change content below.

Nirupama Verma is a self passionate blogger, managing a bunch of informational blogs. She has written a lot of informational content for several popular blogs.

Latest posts by Nirupama Verma (see all)