Central heating is an integral part of your home. As a homeowner in the UK, you are likely to spend a fair amount of time choosing the right heating solution for your domestic needs.
When you are thinking of installing central heating, an image of a blazing gas-fired boiler is likely to come to mind. With the leaps and bounds we've achieved in efficient and sustainable heating, traditional forms of boiler-based heating have taken a backseat.
If your home still runs on such outdated solutions, you've probably come to realise how inefficient and difficult this form of heating actually is. Not only is it difficult to programme but it can also make your home cold and uncomfortable at odd hours.
A definite and more effective alternative to traditional heating is electric heating. Central electric heating is more in line with the requirements of a modern home and life, not to mention its miles ahead in terms of efficiency and sustainability.
Why is Electric Heating the Most Ideal Solution?
Electric form of central heating goes hand in hand with the way various apartments, flats and maisonettes are constructed. Now that there are strict rules and regulations for the use of gas-powered heating and appliances in the UK, electric heating is the ideal solution for many homeowners, landlords and tenants.
Electric radiators and panel heaters have gained a lot of popularity for heating apartments and flats while some self builders and landlords are choosing to install air and ground source heat pumps centrally in large or shared properties.
Types of Electric Heaters to Choose for Your Home
There's a wide range of electric heaters available in the market to suit your bespoke domestic heating needs. Here, we shed light on the five most popular types of electric heating you can choose from:
Electric Radiators
Electric radiators are ideal for 24/7 home heating and are quite similar to traditional wall radiators in the way they operate. These are highly reliable, efficient and controllable and are available in both freestanding and wall mounted variations.
Electric Towel Rails
Available specifically for bathroom heating, towel rail radiators bring to you the added benefit of drying your damp towels. There are various alternatives available to heat not just your bathroom but also your home. Check out the entire range here!
Electric Panel Heaters
Irrespective of their similarities, electric panel heaters are quite different from electric radiators. While electric radiators are designed to operate round the clock throughout your home, panel heaters are tailored for occasional use in home offices, spare and guest rooms as top-up or add-on heaters.
That said, you can obtain instant heating when you need it the most with electric panel heaters.
Infrared Panels
Infrared technology is perhaps the most efficient heating solution today. It directly warms the people or objects in front of it unlike its counterparts that heat the surrounding ambient air.
As there's no inherent need to transfer heat to the surrounding environment, infrared heating technology automatically becomes the most efficient technology in the market today.
Storage Heaters
As the name suggests, these heaters work by storing electricity during the night when the tariffs on electricity are comparatively lower. This stored energy is then released and utilised during the day to heat your home and cater to other domestic requirements.
Reasons to Switch to Electric Heating
Electric heating is the obvious choice for you if you are one of the 5 million homes in the UK that does not have a mains gas supply. Apart from the obvious eco-friendly benefits, several homeowners are switching to electric based heating from oil/gas-based central heating for the following reasons:
Better Efficiency
Almost 10% of the heat produced is lost through flue and pipes in gas boilers. When compared to electric heating, 100% of the electricity is used by an electric heater to generate heat with zero wastage of energy. This clearly shows that electric heating is the clear winner here.
Improved Control
With electric heaters like the ultraheat radiators and electric panels installed in your home, you have better control over the temperature in each room. This means you don't have to worry about tweaking your settings every now and then to maintain comfortable temperatures in your home.
Environmentally Friendly
When combined with solar thermal heating or heat pumps, electric heating allows you to heat your home by making the most of renewable energy sources. This truly fits the bill and is in line with the UK's sustainability targets.
To Sum it Up
With so many options available, it's important to choose the right heating solution for your home. Seek professional help to understand the size, wattage and heat output your home needs to benefit from the best and the most cost-effective heating solution.
You may also like: 45 Home Renovation Ideas to Add Significant Value to your Home
The following two tabs change content below.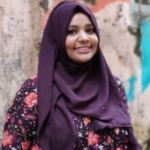 Uzma
Uzma is a big fan of 'all things nature'. She loves to write about green hacks, sustainable living, business and marketing. On most days you'll find her curled up with a book and a hot cup of tea! You can follow her on
twitter!