While credit cards keep gaining ground as one of the most popular payment cards, card issuers now provide multiple variants of these cards. Such variants are customized to help users meet their tailored financial requirements. Considering the varying financial needs of the students, various reputed issuers offer student credit cards.
Such cards are tailor-made to help students meet their financial goals conveniently and help them develop healthy financial habits. However, choosing a credit card and availing it is a crucial financial decision. Potential student-card holders need to take into account the multiple credit cards available in the market, compare the benefits offered by each, and then settle for one.
Such informed decisions regarding the choice of card based on their requirement ensures that they make the most out of their credit card. Considering that students opting to avail student credit cards must be relatively new to the financial products and their functioning, here are a few tips that will help them –
Tip 1: Decide upon which type of credit card to avail
It is imperative that you settle upon a few pointers before you know the best issuing company to approach and the most suitable card to avail. Analyzing your financial requirements is vital to decide on a student credit card. As prospective student-cardholders, you can choose from either of the following types of cards –
Add-on cards – This kind of payments cards are also called supplementary cards and are issued as add-ons against a primary card. Users with an existing card can apply for such add-ons. Issuers can provide as many as 5 such cards depending on the eligibility of the primary cardholder.
Secured credit cards – Cards issued against fixed deposits or similar collateral are secured credit cards. These credit cards come with similar credit card benefits although offer lower amount of reward points as well as similar other features.
Cards against savings account – Some financial institutions also offer students with a credit card against their well-maintained and up-to-date savings account.
Tip 2: Approach card issuing companies that offer you with lucrative beneficial features
Opting for 4-in-1 SuperCards like Bajaj Finserv RBL Bank SuperCard from reputed issuers like Bajaj Finserv helps them enjoy the benefits of lucrative features like –
Availing emergency loan for a grace-free period of up to 90 days.
Accelerated reward points for each transaction that can be redeemed against cash backs, free air miles, discounts, etc.
Can be used to fund financial requirements like that involved in purchasing books, enrolling for an online course, refilling fuel, etc.
High bonus points as welcome gifts of up to Rs. 20,000.
Interest-free ATM cash withdrawal for up to 50 days.
Bajaj Finserv also brings you pre-approved offers on several financial products that include both secured advances like home loans, and unsecured advances like personal loans, business loans, etc. These offers ease the application process to avail such financial assistance and make it hassle-free. You can take a look at your pre-approved offer by providing a few essential details like your name and contact number.
Tip 3: Meet the required eligibility criteria
Enjoying the benefits of the features mentioned above is relatively easy, considering that students only need to meet a couple of eligibility criteria, viz. –
The potential cardholders need to be a minimum of 18 years.
Lenders (varies from one to the other) prefer their probable clients to have an education loan.
Availing such payments cards help one gain the maximum credit card benefits that include –
Limited credit limit of up to Rs. 15,000 to curb reckless spending pattern.
Low or zero joining fees making it conveniently accessible.
Tip 4: Furnish the essential documents
Make sure to keep the following documents handy while applying for student credit cards –
Passport sized photograph
PAN Card
Birth Certificate
Residential address proof
University/College ID
Tip 5: Check on the application process to avail the card
Considering that issuers require minimum eligibility criteria, and documentation (sans income proof) hastens the process of applying for a credit card online –
Step 1 – Log on to the official website of the issuer and fill up the online form with the required personal and educational details. Click on submit to complete the procedure.
Step 2 – Keep the aforementioned necessary documents handy to hasten the application procedure. The card is soon issued after this short application process.
Following these tips will help you use a credit card wisely and hence help in building a satisfactory CIBIL score. This high credit rate indicates high creditworthiness and thus, helps a student to avail loans to fund their aims of pursuing higher education in India or abroad.
The following two tabs change content below.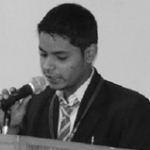 Shailendra Kumar is an experienced Financial Consultant and Tech Reviewer who has 6+ years of experience in the field of finance, business, and technology. He is very passionate to write about Finance, Business, Technology,
Gadgets
,
Digital Marketing
, Fashion, Lifestyle, etc.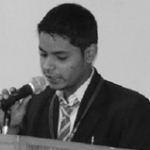 Latest posts by Shailendra Kumar (see all)