Everyone is talking about Zoro.to, a new anime-streaming site with no ads. Is it really good? Is it better than the fan-favorite 9anime? This detailed review will help you answer this question.
As it takes so much effort to find a good free anime streaming site, we have a tendency to stick with our favorite one until it's no longer possible. But many free sites are coming on the scene on a daily basis; you might have missed many hidden gems that can provide you a better overall experience. Zoro.to is such a case. It offers us so many superb features but unfortunately (or fortunately if you want to be among the first to know about it), the site hasn't got as much attention as it deserves. If you are wondering which to choose between Zoro.to and 9anime, this article is obviously made for you! 
What are 9anime and Zoro.to? 
9anime is one of the most popular free anime streaming websites that allow its users to watch and download English Subbed and Dubbed anime online for free in HD quality (720p). The site is ad-supported so you will have to sit through multiple troublesome ads to stream its free content.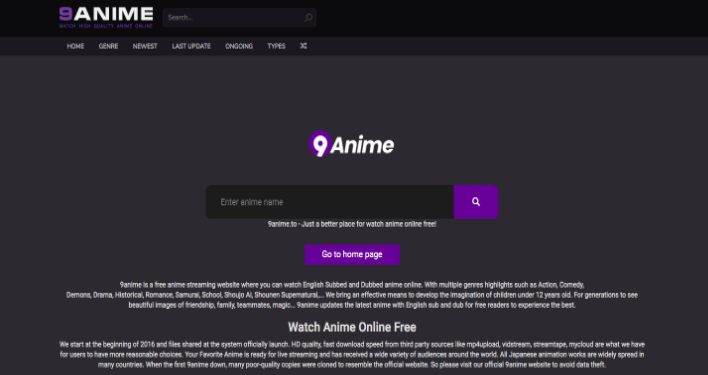 Zoro.to is a new free anime-streaming site that allows its users to stream and download thousands of English Subbed and Dubbed anime shows in Ultra HD quality (1080p). The site is completely ad-free so you won't see any ads or pop ups on the site. 
9anime and Zoro.to: Similarities
The two sites share many in common and overall, both are great choices when it comes to free anime streaming. Now, let's take a close look at all of their similarities.
Legality

: Both 9anime and Zoro.to are not considered legal sites as they don't pay for their content. To avoid any possible copyright issue, you are recommended to use a reliable VPN to stay completely anonymous. However, as Japan' anime piracy laws are not often strictly enforced, you are highly unlikely to put yourself at risk streaming at both of these sites. 

Content Library:

Both sites boast a huge collection of English Subbed and Dubbed anime shows with the number of titles going up to thousands. You can find here almost any title from all the genres such as action, drama, kids, fantasy, horror, mystery, police, romance, school, comedy, music, game and many more. 

Streaming Experience

: Watching experience on both 9anime and Zoro.to is hassle free. Thanks to the site's seamless streaming capabilities, the streaming is as smooth as butter without any buffering or lagging.

Downloading

: Downloading on both sites is as easy as a piece of cake. One click on the Download button and you can save your videos of interest to watch later offline.
 Updates: Both sites update its database on a daily basis with the latest releases as well as requested titles. All the new updates are shown on the homepage to make sure you don't miss what's new on the sites. 
User Interface

: Both sites have a simple user interface that makes it extremely easy for us to navigate and browse through the sites. The search box is placed in the center of both the homepages for those who know exactly the title they want to watch. The 9anime's vertical navigation bar and Zoro.to's horizontal one provide us with more categories to check out. You can also click on "Go to home page" on 9anime and "View Full Site" on Zoro.to for more suggestions.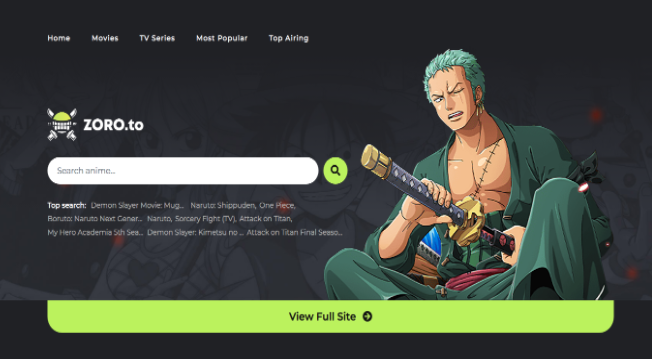 iOS or Android App

: Both sites do not have any official iOS or Android app. You should be aware of any app that claims to be them as it might put your identity and device at risk. 

Device Compatibility

: Both sites are compatible with most devices as they are mobile-friendly and Chromecast supported. However, for a smoother watching experience and safer browsing, you are recommended to watch free anime online on your desktop/laptop. 

Account or Registration

: You are not required to sign up to have full access to these two sites' content library. 9anime and Zoro.to are completely commitment-free as the only thing you need to stream anime on these sites are Internet connection and an Internet enabled device. However, both sites offer the option to sign up in case you want to get their notifications about new shows or interesting news. 

Customer Service

: Both sites are known for their great customer care. The teams behind 9anime and Zoro.to seem to be on active mode 24/7 as they are quick to fix broken links, upload requested titles, and answer our inquiries/queries. They are also open to interacting with us as they offer a list of SNS accounts in case we want to connect with them. 
According to the list above, we can easily realize that both 9anime and Zoro.to are great anime streaming sites with excellent features. However, as the article title goes "Which one is better for anime streaming", we will need to carefully take a look into their differences, which makes one better than the other. 
9anime and Zoro.to: Differences
The Zoro team claimed that in order to build their site, the best site possible as they said, they had to learn from leading sites' mistakes. And we believe, 9anime is one among those sites.
Safety

: Although 9anime is considered a safe site to

watch anime online for free

, the safety of Zoro.to is on another level. Zoro.to is ad-free so there is literally no risk of you clicking on malicious ads, putting both your device and identity at risk. On the other hand, ads on 9anime are rampant and the adult ads do make the site look untrustworthy. For your complete safety on 9anime, you are recommended to turn on a reliable anti-virus program and AdBlock extension. To avoid unwanted viruses and malware in a hassle-free way, you should go for Zoro.to instead.

Ads on 9anime
Resolution

: Both 9anime and Zoro.to provide their users with HD resolution. However, the highest resolution you can go for on 9anime is only HD quality (1280×720 px; also called HD ready or standard HD) while you can go up to Ultra HD quality (1920×1080 progressively displayed pixels; also known as Full HD or FHD, and BT.709) on Zoro.to. Therefore, Zoro.to is a better place for a more enhanced watching experience.

Streaming Experience:

Although both sites boast fast loading speed, seamless streaming experience, Zoro beats 9anime in this category thanks to its ad-free feature.

You will have to deal with multiple redirects while streaming at 9anime even when you want to pause or continue watching your video. Meanwhile, the whole streaming experience at Zoro.to is smooth and seamless without any interruptions from ads, pop ups, or redirects.

 
Ads and popups

: This is obviously the most distinct feature between 9anime and Zoro. While ads are rampant on 9anime (especially NSFW ads), they are nonexistent on Zoro.to. People won't realize that you are on a free streaming site if they happen to see you navigating through Zoro.to. Meanwhile, the ads make 9anime look cheap and of course, it doesn't have a premium look at all. Not to mention that, ads and popups put our device, private information, and even bank account at risk, and it also lessens our streaming experience. 
With the detailed comparison above, we hope that you now know which site is better and more suitable for your needs. 9anime might have been your favorite site to watch free anime online for years, but with the birth of Zoro.to, you might want to change it. If you are not completely convinced, give the site a check and we are sure you won't regret it.
The following two tabs change content below.

Nirupama Verma is a self passionate blogger, managing a bunch of informational blogs. She has written a lot of informational content for several popular blogs.

Latest posts by Nirupama Verma (see all)