The process of building a new home can be an overwhelming one. You need to plan everything from layout, design finishes, to the features you wish to have in the house. Considering you will have the home for many years to come, every bit of it is worthwhile.  Building your home also gives you a chance to get creative and even add features unique only to you. Here are some of the unique features you can add to the new home.
Custom Shelves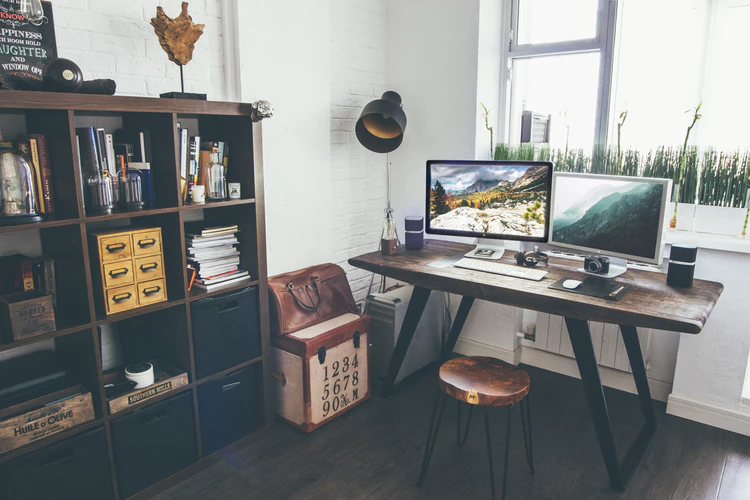 Source: Unsplash
Custom shelving helps make your home more functional and provides a unique aesthetic look and feel. This is because you can have everything built-in in its perfect spot to serve as a focal point. This can be custom bookshelves in the archway, a multimedia unit perfectly placed in the living area, as well as shelves in the kitchen. These have a tone of utility in the house, hence necessary.
Deep Pour Basement
The tiny details in a home make a huge difference, which is why you need to consider your basement height before the construction process begins. Adding a few feet in the basement height ceiling helps create enough space and even headroom, making it more inviting and open. You will be surprised how handy the deep pour basement will be as time goes by.  You could turn it into a man-cave if you want to.
Taller Ceilings
Space means a lot in a home. Taking advantage of taller ceilings, say 8′, will not only create more space but also create the impression of luxury to your home. Higher ceilings provide a luxurious look and feel, a factor you should consider when planning the entire layout. The extra 2′ might seem like nothing on paper, but give your home a more spacious look.
A Laundry Room Upstairs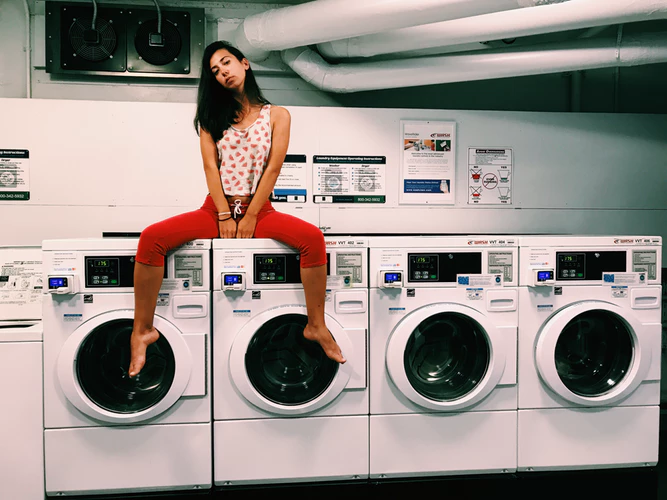 Source: Unsplash
Let's face it, most of the bedrooms (if not all) are already upstairs. It makes a lot of sense to have the laundry room upstairs rather than downstairs. This means you never have to haul dirty clothes downstairs only to carry them back once done.  The laundry room will be even more practical if it is in a well-lit spot, and especially with a window. The windows will allow natural light by making the room brighter.
Mudroom
One of the perks of building your own home is the fact that you can think it over to include even the tiniest bits. A mudroom, for example, doesn't necessarily have to take lots of space. It is a space that allows you to hang your coat or muddy shoes before walking into the front door or garage. Although most homes might not have this feature, adding it to your home would be a welcome idea.
His and Her Closet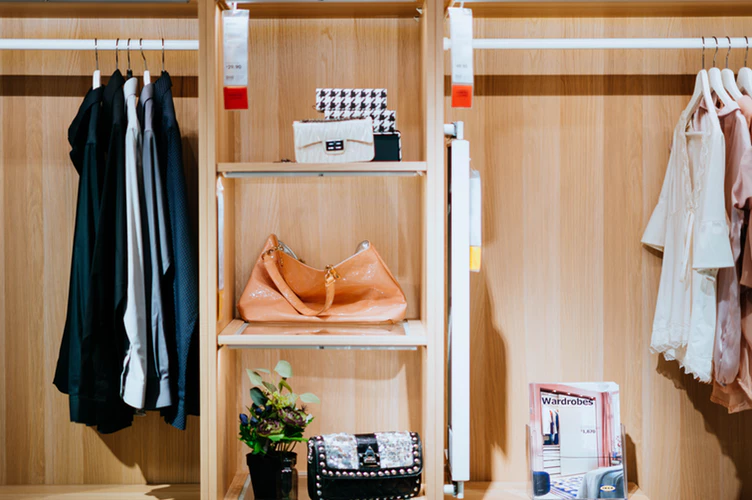 Source: Unsplash
She values her space, and you do too.  Most new home builds come equipped with separate closets for each of you. This means you can store all your stuff conveniently, and never have to mess with his/hers. This feature not only makes your bedroom more functional but creates additional space for you to use.
Cabinet Lighting
Most cabinets lack this essential feature. In and under-cabinet, lighting is vital for it helps light up space and is aesthetically appealing as well. Although adhesive strip lighting might come in handy, built-in options are more durable and designed to serve the purpose well. You can either use LED strips or even a standalone bulb for the cabinet lighting. Has the cabinet lighting wired and installed with a dedicated switch? This makes it easier for one to turn the light on and off as desired. Cabinet lighting would be recommended for kitchen and bedroom cabinets. Just look for commercial lighting in Houston that it will become possible for you to install a light for your cabinet. We, Robert huff Illumination, can help you in this matter.
Heated Floors
Heated floors are mostly associated with class and luxury. Adding this feature to your home will not only increase its value but also make it more comfortable for your family.  Heated floors use warming calls installed just under the floorboards (including bathrooms) to help heat the room from below. This ensures efficient heat distribution throughout the house, hence a welcome addition. Check with your contractor/builder if living in colder regions to see if heated floors would be allowed.
A Heated Driveway
Although it might sound uncommon, a heated driveway is a feature that will eliminate the need to dig through the snow as you try to access the driveway during winter. This heating method used an almost similar mechanism as heated floors. The radiant heating element ensures snow melts automatically on contact, hence a dry driveway.  The heating system also uses antifreeze and warm water to help accelerate the process.
Central Vacuum System
A central vacuum system eliminates the loud humming sound of the equipment while vacuuming the house or carpet. The vacuum is essential installed in a central place but with several service portals. All you need to do is plug in the hose in the portal and turn it all. Among other benefits, the central vacuum cleaner operates silently while collecting debris, dirt, and dust into a collection container within the walls.  This improves efficiency and brings about convenience in the house.
Smart Home Devices
Although smart home devices can be installed over time, you can build a smart-home-ready house from the get-go. One way to do this would be by installing smart HVAC systems with programmable or smart thermostats.  Other smart devices you can have installed include a smart home smoke/carbon monoxide detector, smart doorbell, door locks, and smart hub for controlling all these, including your lighting system.  Some of these devices help make your home more energy-efficient and safer too. You can monitor your home from any location through the smart camera systems.
In-Built Home Sprinkler Systems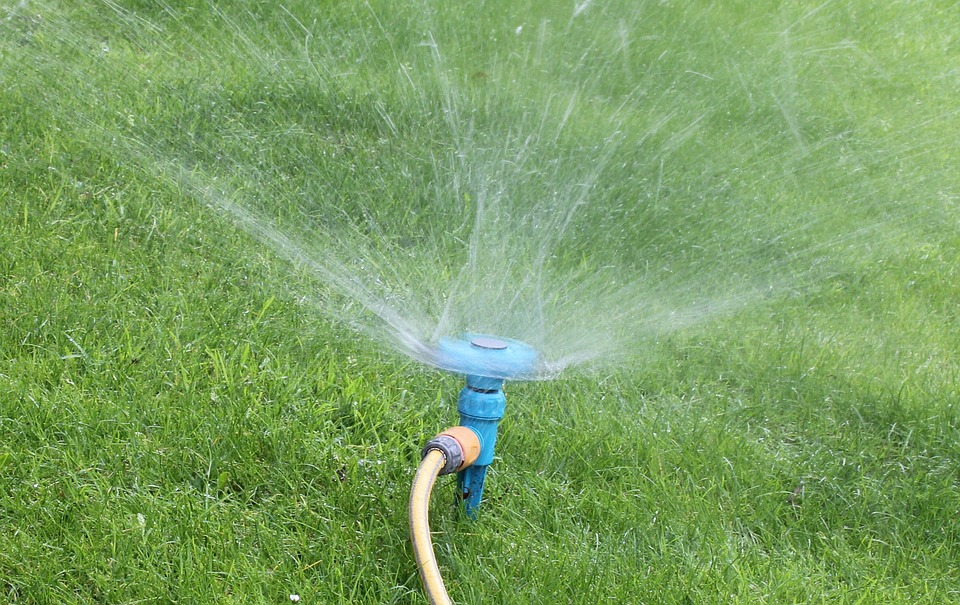 Source: Pixabay
Investing in built-in sprinkler systems for the yard, as well as the garden, would be an excellent idea. This sprinkler system comes in handy when you wish to have the lawn growing evenly, have plants and other trees to take care of. The sprinkler system can be programmed to go on and off at set times for optimal watering.  This ensures your plants never dry up simply because you are on vacation or forgot to water them over the weekend.
Additional Electrical Outlets
Many are the times when you have had to run an extension cable to power the Christmas tree or power an outdoor grill. Having an electrician install extra outlets strategically around the house would save you the hustle in the long run. In addition to this, you get to save lots of money in the process. It's safer to have the outlets installed when the house is built than later on.
An Expanded Garage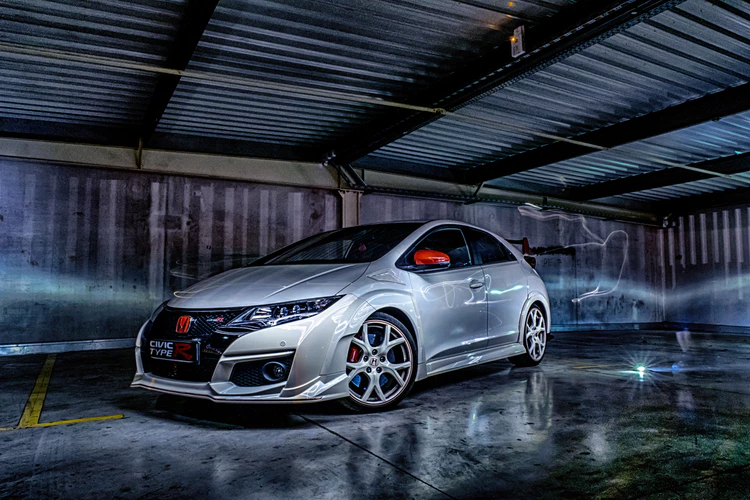 Source: Unsplash
Most garages cannot accommodate two cars at a go. That said, you can have your garage designed to fit two or even three vehicles at the same time.  All you'd have to do is expand the garage space a few feet in either direction. This creates more space for both the cars, bikes, yard appliances, tools, and other items you wish to keep in the garage. You can never go wrong with additional garage space.
The following two tabs change content below.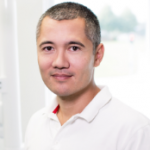 Michael's father was an AC repairman. Growing up with some appliances in the environment, he learned to love the work of his dad and has studied how to fix simple appliances when he was still starting. What most people don't know about him is that he is actually one of the ghost writers in the web, sharing his ideas in appliances and furniture.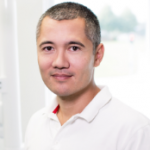 Latest posts by Michael Phillips (see all)