Large format printing, as the name suggests is meant to support maximum width for printing. This format of printing has been growing in popularity in the advertising medium as one gets the advantage of working with the bigger area. It is also known as grand printing or wide-format printing. The printers, instead of using individual sheets, feed in a roll of prints incrementally. The large format printing requires specialty production equipment to accommodate those more extensive than normal print dimensions.
Those wide images and more prominent texts are used as useful advertising tools, as they are more noticeable and create more impact.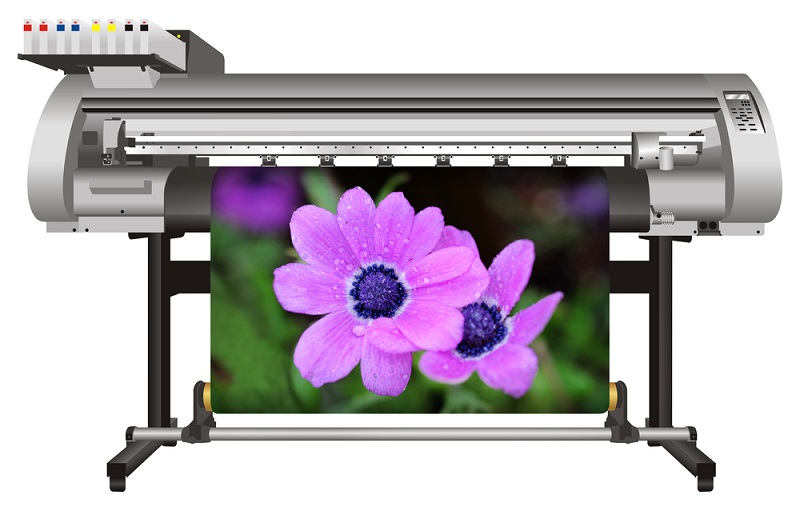 Where Is Large Format Printing Used?
Large format printing is popularly used in posters, wallpapers, banners, murals and more, where one needs graphic-heavy designs. The printing has many uses and is commonly seen in maps, diagrams, wall posters, charts, large wall calendars, child growth charts and more. The format of printing is used for creating event announcements, making store displays and child growth charts or for producing important notices for employees or other groups.
The main idea behind large format printing is to get attention by creating a large visual. The print material is used to give information, instructions and serves promotional needs. One often comes across huge horizontal or vertical banners that force one to notice them and see what is printed or what information is given. A specific process is used to create those huge sized posters or banners. These are used mostly for marketing and business work where the attention of the visitors or clients or employee and be grabbed.
The Process Behind Large Format Printing
The printing process used for the format of large printing is similar to that of digital printing. The only difference is that here the larger printers with nozzles are used. The large-scale prints are available in maximum size width of 61 inches.  Once the paper roll is fed inside the printer, the ink is directly applied on the surface of the sheet based on the design specifications. The professionals know how to do this perfectly and get the desired result.
The only difference here is that the printing phase is faster, and one can expect high-end results in terms of the clarity and brightness of colours. Only top-quality machines are used to get high-quality results. CMYK or Cyan, Magenta, Yellow, Key colour Black combinations are used. Large format printing also uses aqueous or water-based UV Ink. These may lead to duller results, but as they are fade-resistant, they are perfect for outdoor use. It is not wrong to expect long durability and perfect design printing. You will often come across different types of materials used in large format custom calendar printing.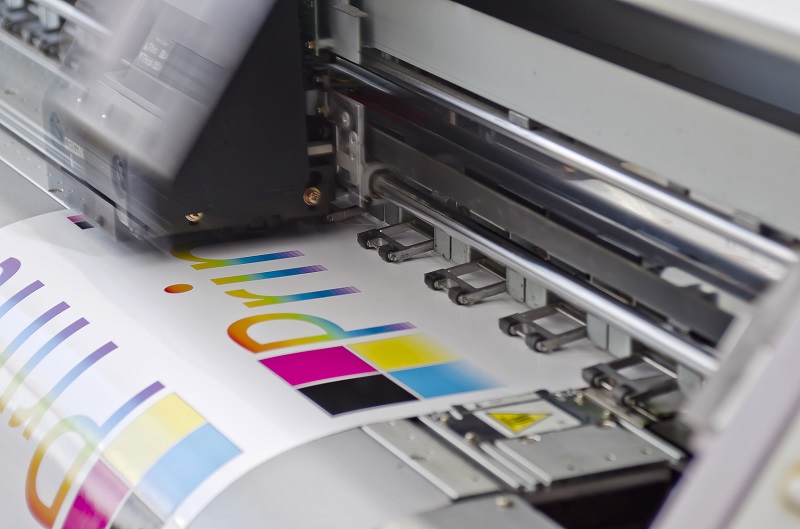 Different Materials Used in Large Format Printing
Large format printing products are perfect for trade shows and exhibit displays.  You will find huge sized posters, vinyl banners, wall graphics, canvas and stickers made with large format printing. The posters are commonly displayed as wall decors, retail graphics or tradeshow displays and are mounted on a board. The vinyl banners find widespread use in outdoors in exhibits. The canvas prints are perfect for art reproductions, and one can opt for rolled or wrapped canvas depending on their needs and preference. Wall graphics and stickers are great for decorating walls and give them a whole new perspective. They are available in large format, are fade resistant and easily repositionable.
The large format printing is growing in use and popularity. After all, businesses want something cheap and effective to boost their visibility. Moreover, they can look forward to top quality materials and results with large format printing. Hence, it is no surprise to see a growing demand for the larger format printing products.
The following two tabs change content below.

Jack Louis
Jack Louis, the author of this blog post is a well-known and qualified blogger. He adores writing blogs on many topics like Automotive, Business, Fashion, Health, Home Improvement, Life Style, Shopping and more.

Latest posts by Jack Louis (see all)